How to decorate the dining room: 4 essential pieces
There are 4 pieces of furniture able to transform the decoration of your dining room. Give more life to your space and fill it with unique memories (and with exquisite taste).

It's in the dining room that at least part of the meals take place. Whether you receive many or few people at home, there's no such thing as too much decoration.

Of course, it all depends on your taste. As much as we can tell you all about the latest trends, some ideas don't fit your preferences (and that's fine).

For this reason, you should inspire yourself with unique and irreverent decoration styles, which you rarely find in other houses and urban refuges are a great example of this.

Once you feel inspired, it's time to put the plan into practice. Forget the most common furniture and let your imagination fly. There are 4 furniture pieces that you can't miss in your dining room: the dining tables, the dining chairs, the sideboards, and the bar carts.

Dining tables

It's the most common furniture piece and could not be otherwise. It's essential to have a dining table in a space intended for such a meal. Our dining tables have various sizes and different materials. Therefore, these tables can receive the number of friends/family you wish.

Designed in wood, glass, or resembling concrete, several pieces can complement your dining room. Before buying, however, you must know precisely the space measurements that the table will occupy.

You should have this information to decide on the size of the dining table you want. Knowing such also makes it easier to decide between a rectangular or circular table. Choose the table you want. We're sure that your dining room will stand out.


Dining chairs

A dining table is nothing without the chairs around it.

There are unique dining chairs capable of filling a space, like the dining room, simply because they exist. Forget about those of more standard design, where you only look for comfort and a minimum of aesthetics.

The dining table chairs must have personality. In velvet, leather, wood, or plastic; with or without arms; higher or lower. Appeal to your taste when choosing the right chairs. But first of all, understand how high your dining table is.
Then, do the math and choose the ideal chair.

But before you go shopping, you must have a good idea of how many chairs you need and how much space they occupy around the table. Start by choosing a few and buy more if you think these fit just right.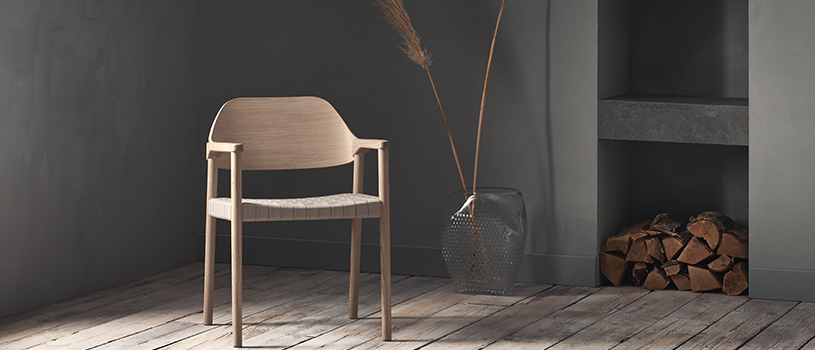 Sideboards

Sideboards tend to get forgotten in the dining room decoration, and we couldn't disagree more with this decision. This furniture piece, besides elegant, offers excellent storage space.

Our selection of sideboards couldn't be more useful. These are authentic decoration objects, where you can put any accessory such as plants, photographs, books, or mirrors. They are very versatile pieces because, besides being placed on the floor, they can also hang on the wall.
Including a sideboard in the dining room is a decision that even results in monochrome spaces without compromising the (already) created decoration environment.

Bar carts

Our bar carts are unique pieces. With or without wheels, this type of furniture gets often forgotten because it's only associated with the placement/disposal of alcoholic beverages.

Therefore, it's common to see dining rooms where the bar furniture is missing because people assume that they don't need this type of furnishings as they don't drink.

Well, if you also agree with this way of thinking, it's time to read what we have to tell you: bar carts are for much more than displaying alcoholic beverages. You can opt for all kinds of decorative accessories, in fact, and thus create an irreverent modern decoration.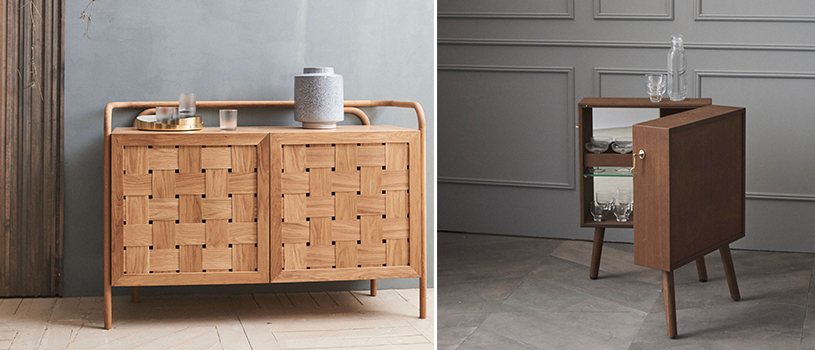 Whatever the furniture you choose, one can never repeat too much that your taste must always be part of the process. It's not worth following the latest trends or buy the most expensive furniture piece if you don't like what you see.

Before any purchase, the important thing is to imagine yourself and what you want to buy. Define scenarios in your head to make a choice more comfortable, especially if you are undecided between one piece or another.

Regardless of your decision, make sure you include these furniture pieces in your dining room. By doing so, you'll create a unique decoration that goes far beyond making space for (only) a dining table and chairs.

Decorate the walls with photos, choose a carpet to put under the table, and whim in the decorating accessories. Don't forget the candles or fragrances, perfect for creating an idyllic atmosphere.