OFFICE
The office is a combination of work and creativity. An organized space helps in carrying out the various planned tasks. Add an artistic touch to the decoration for creativity to flow in the environment. Find here inspirations to create your work place at home!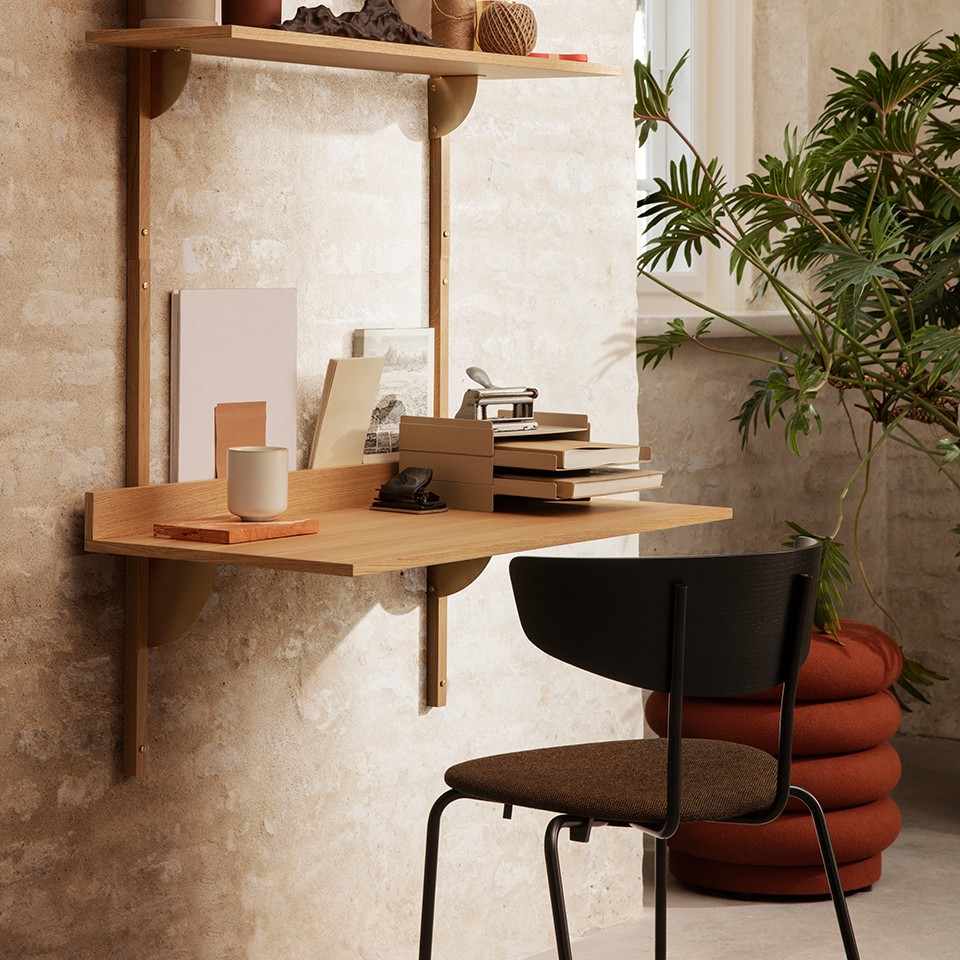 An office that strives for organization and tidiness
Through the simplicity of its design, the illustrated desk allows you to add some shelves of equal design in height, making the whole office stay organized in the same compartment. The constituent color, the natural color of the wood, makes the choice of the chair fall on a more complex piece in terms of design, colors and textures, as is the case.
The perfect distribution of your workspace.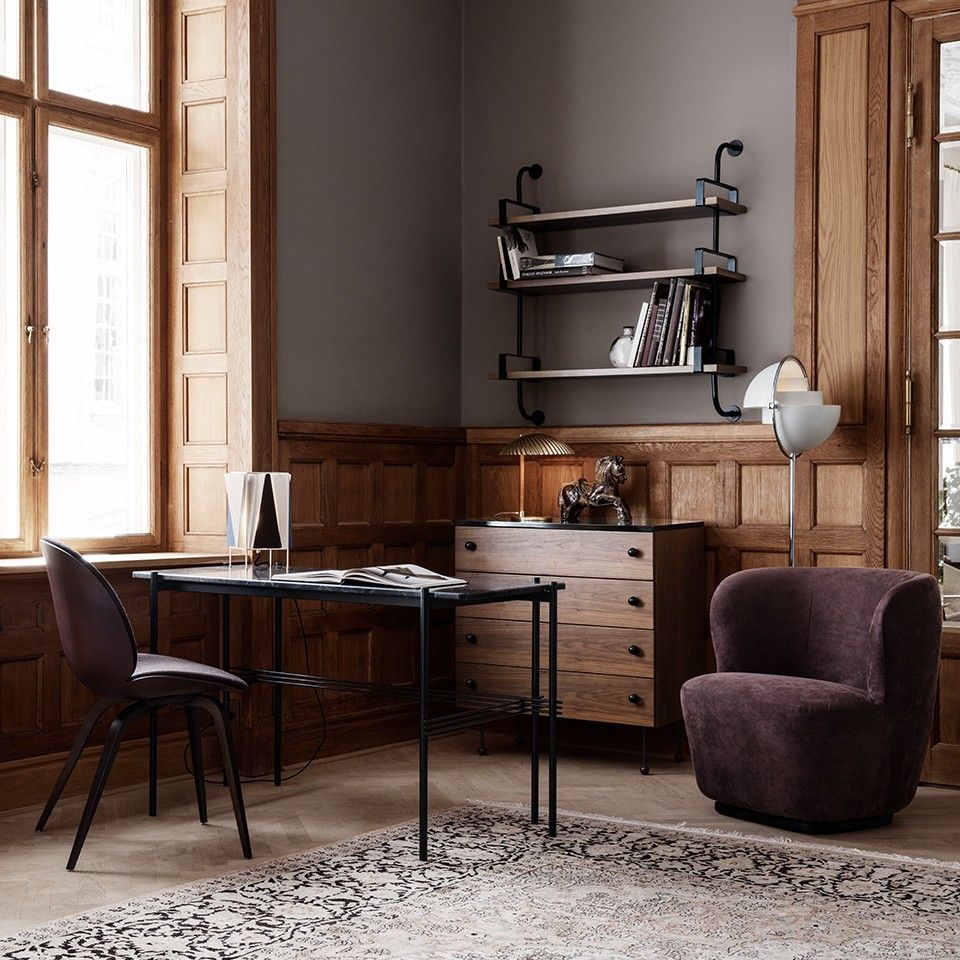 The rustic style in a modern office
Rigid woods and dark colors characterize this space, making it rustic and full of refinement. The design of each of the pieces, the desk, the support furniture and the chair, is a modernization of them, due to the simplicity and elegance of the lines that constitute them.
The seriousness of the workspace.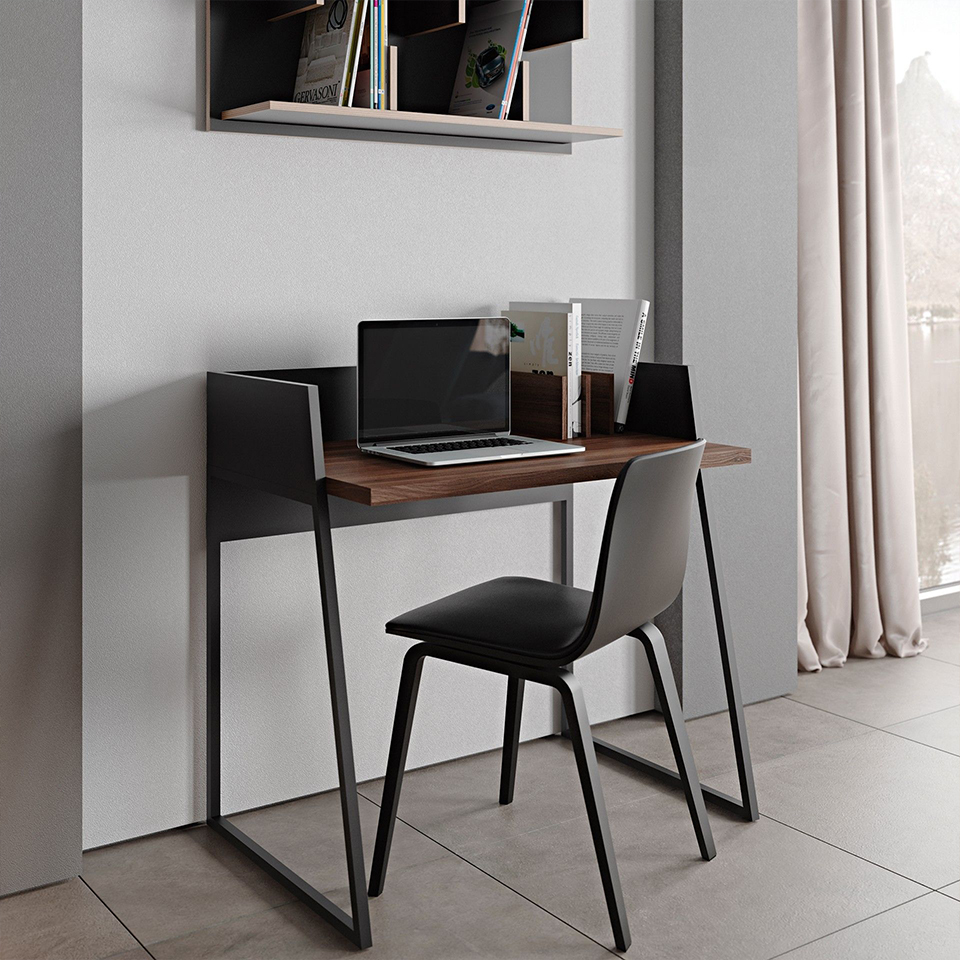 The comfort of your teleworking location
The illustrated office is characterized by the sobriety transmitted by the dark colors. The highlight, the desk, defined by its innovative design, gives this space the feeling of organization and contemporaneity, thus increasing the value of this office.
A discreet and refined office.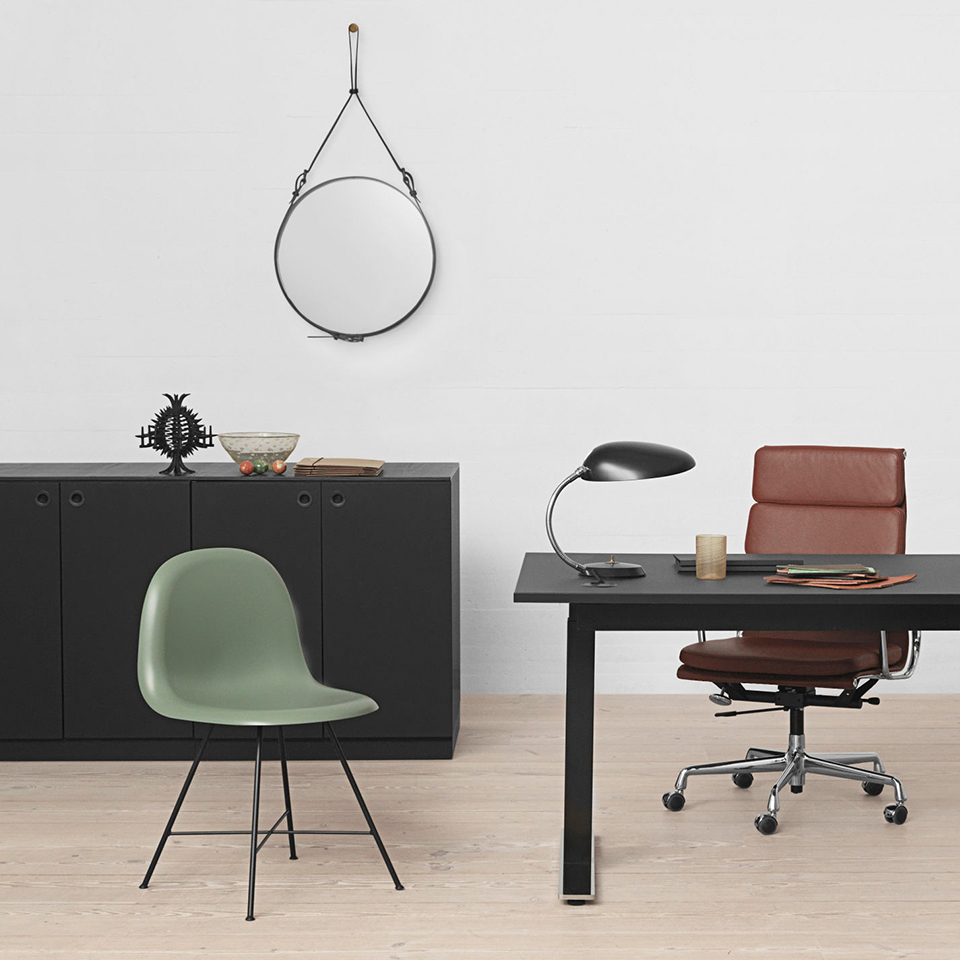 A minimalist meeting room.
The simple and clean lines, combined with the black color of the support furniture, desk and table lamp, make the chair and armchair become the most prominent objects of this office. The pastel colors of these two pieces balance the space with joy and relaxation.
The essentials have never made so much sense.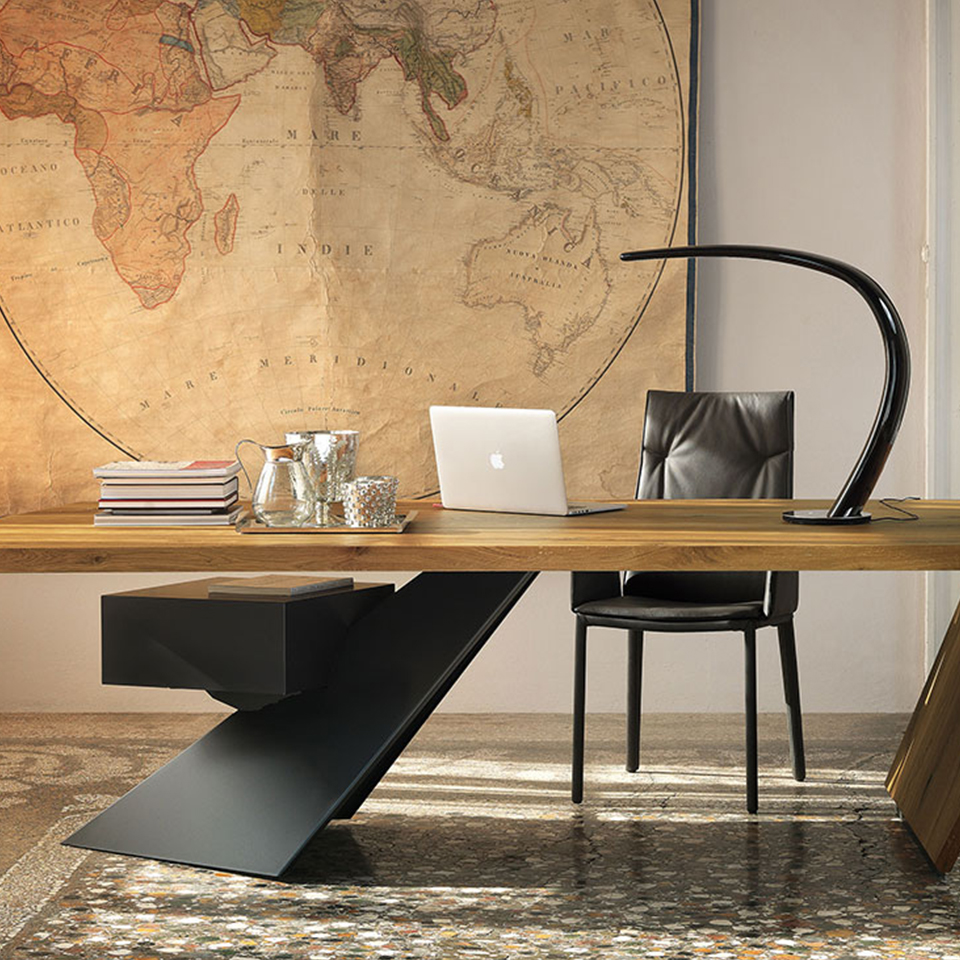 The splendor of aesthetics and design.
The vanguardism and the rigor of the desk lines in combination with the two types of materials used, wood and metal, make this piece become the object of prominence and grandeur of this space. The table lamp, also essential in an office, characterized by its organic lines, was chosen with precision, contrasting perfectly with the rigidity of the desk.
The strength and power of creativity.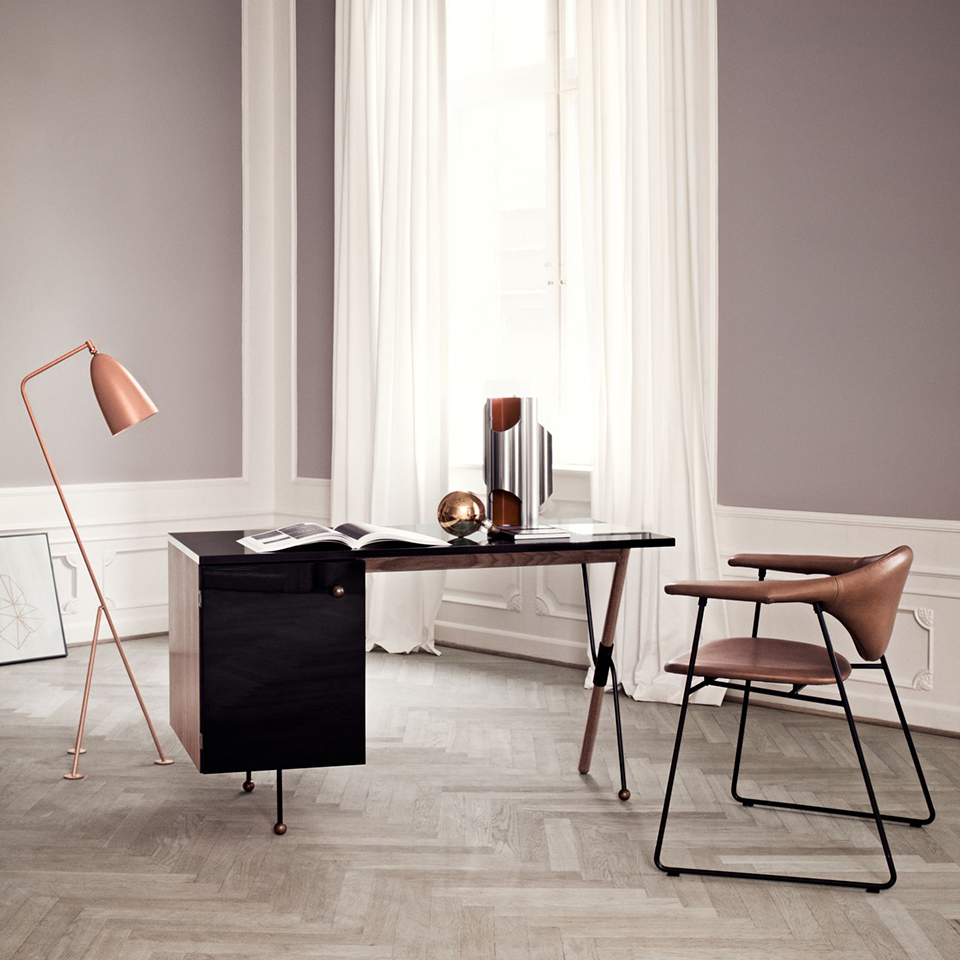 The sublime aesthetic of an office.
The irreverent design desk embraced functionality, combining the workspace with the storage space. The elegance and the avant-garde of the lamp lines are perfectly combined with the harmony and comfort of the chair.
The forefront of creativity and inspiration.
Simple and contemporary design for a home office.
Dark wood desk and chair and purely functional design. A practical home office with lots of natural light, it coordinates with simple decorative elements and small notes of light and soft colors.
The floor covering in natural oak offers all comfort and well-being to any family.