BEDROOM
It is the first place we are on waking up and the last place before going to sleep. Colorful, modern or classic are several options that you can choose to decorate your room. It is an environment for relaxing dreams and its main refuge. Idealize your space with the suggestions we have for you!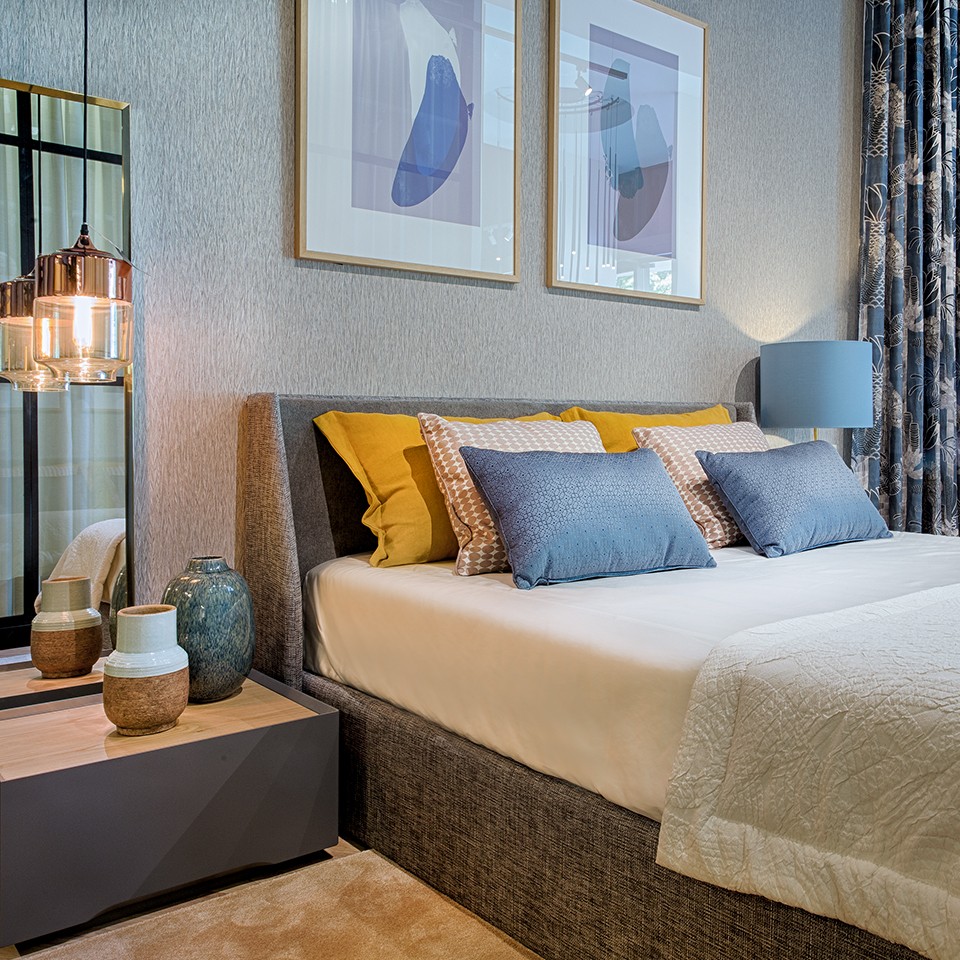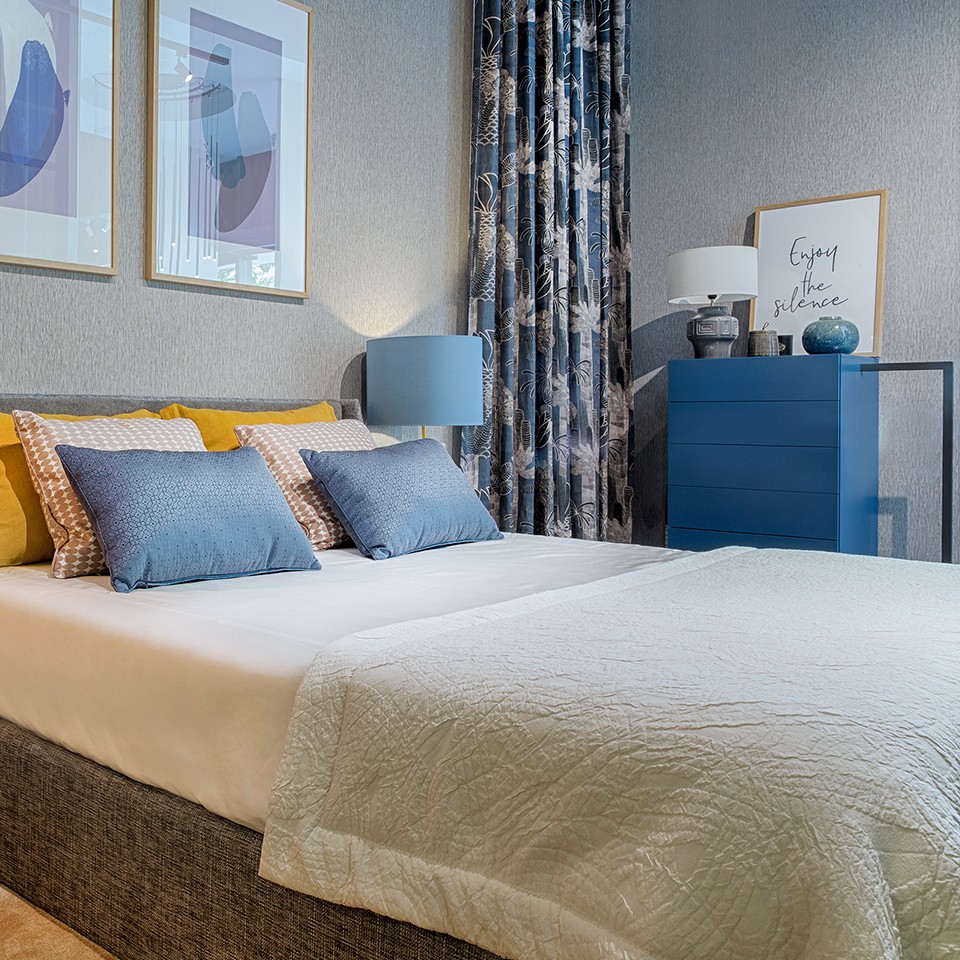 A room that conveys calm and tranquility.
A room reflects a person's personality. It is an environment that needs to transmit comfort and tranquility. The blue color runs through the room from the decoration to the furniture, giving a feeling of calm to the environment. The use of the bedside table and a dresser are essential to keep the space organized.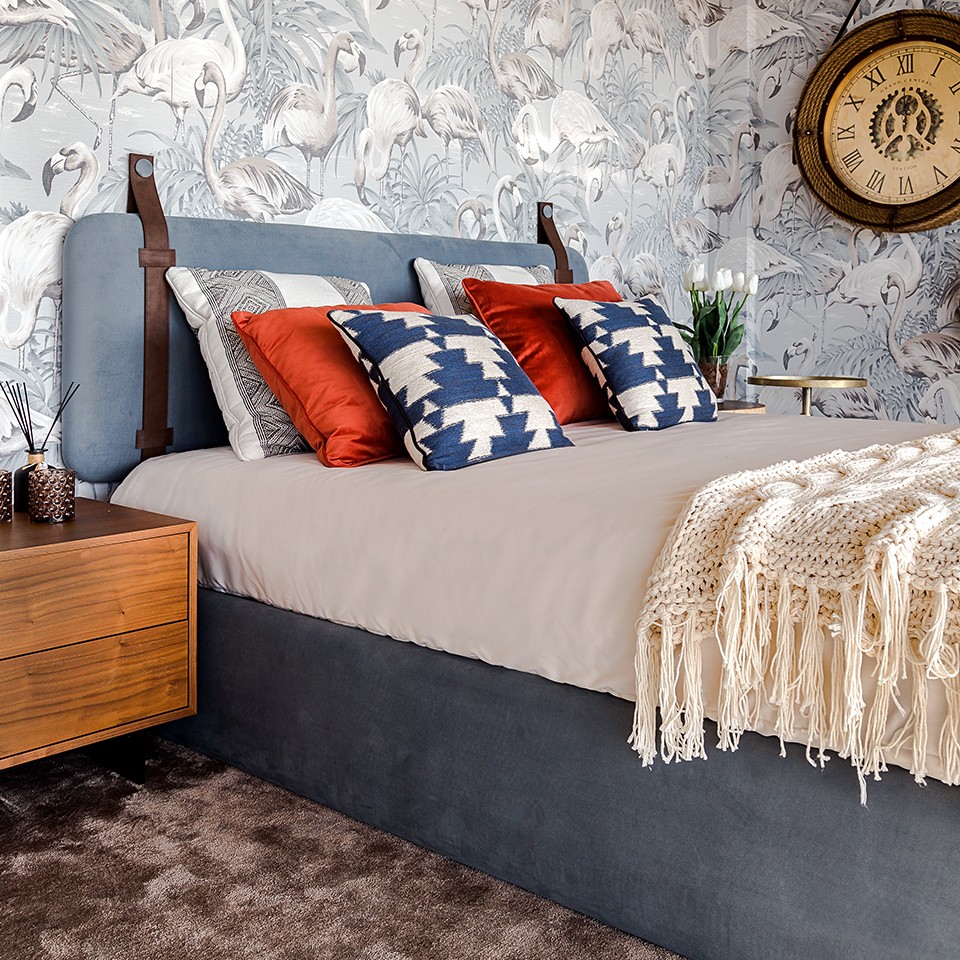 A room that breathes the sea breeze.
Idealizing a room based on our passions is not difficult. A room of a passionate sailor's life and nature. The predominant color is undoubtedly blue, present in the wallpaper, on the bed and in some decoration. Red and beige contrast with the environment, enhancing the nautical style. Through its irreverent fixation to the wall, Cabeceira Jaspe creates a modern and uncompromised concept.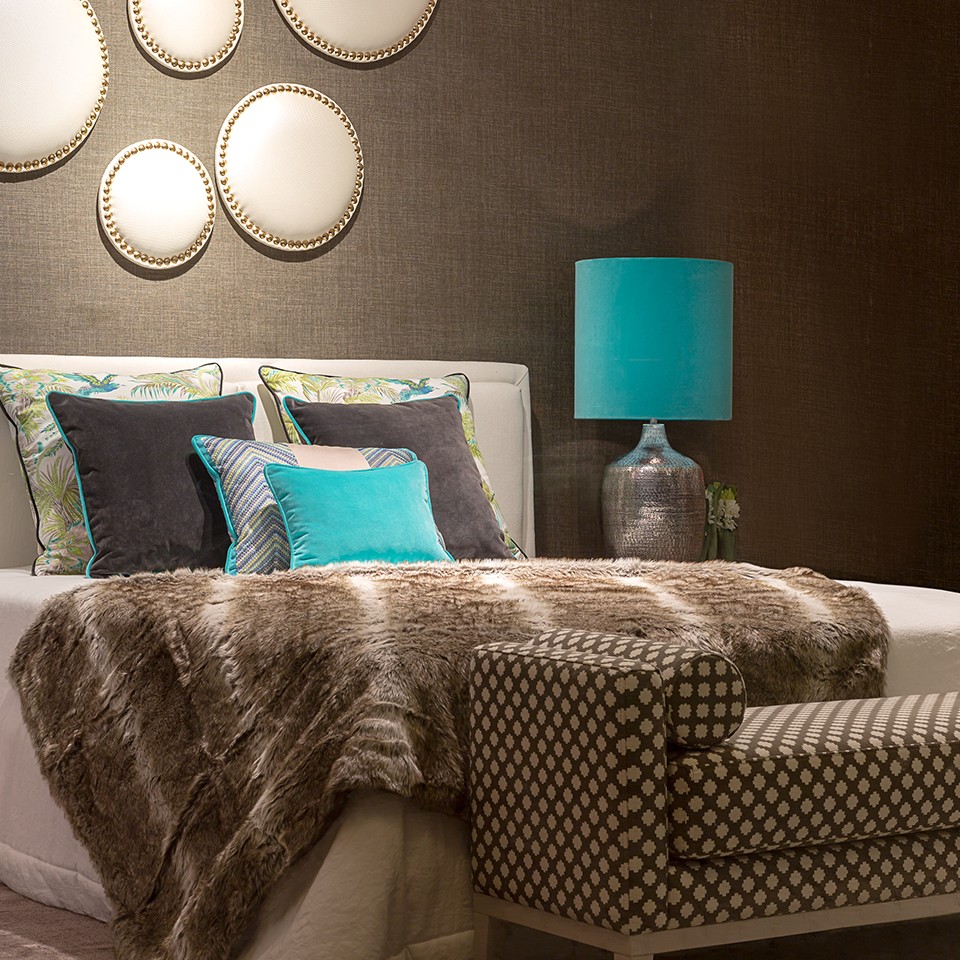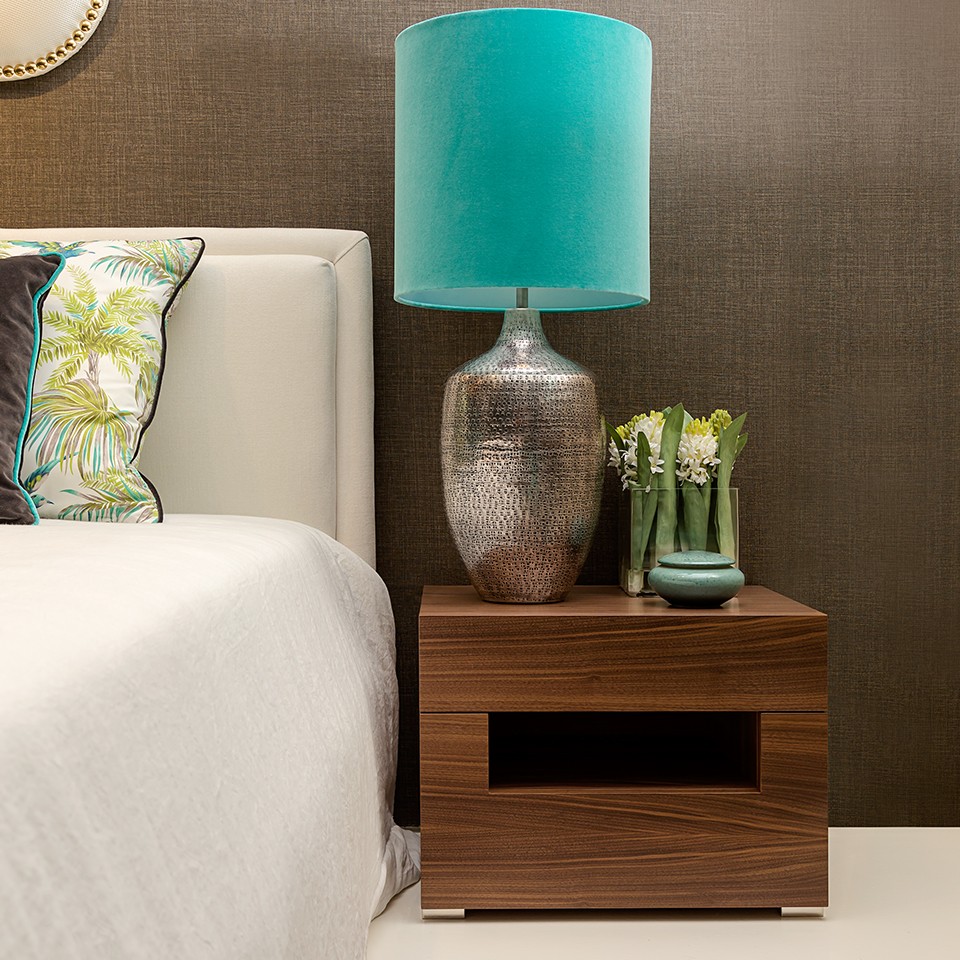 A room that conveys elegance.
The brown color symbolizes land, elegance, security and stability. In this environment, the brown color palette fills the space. The blue color grants a contract to the room, giving a unique style to the space. The Venice Stool is inspired by one of the most glamorous cities in the world.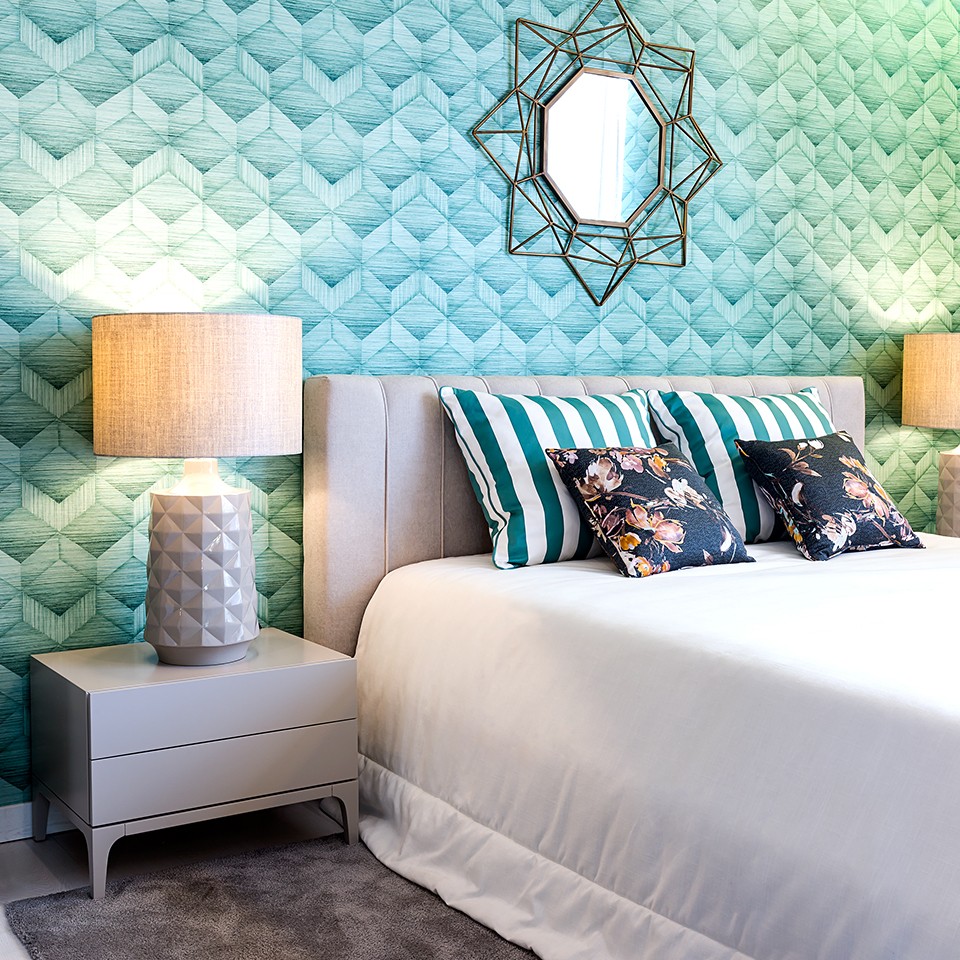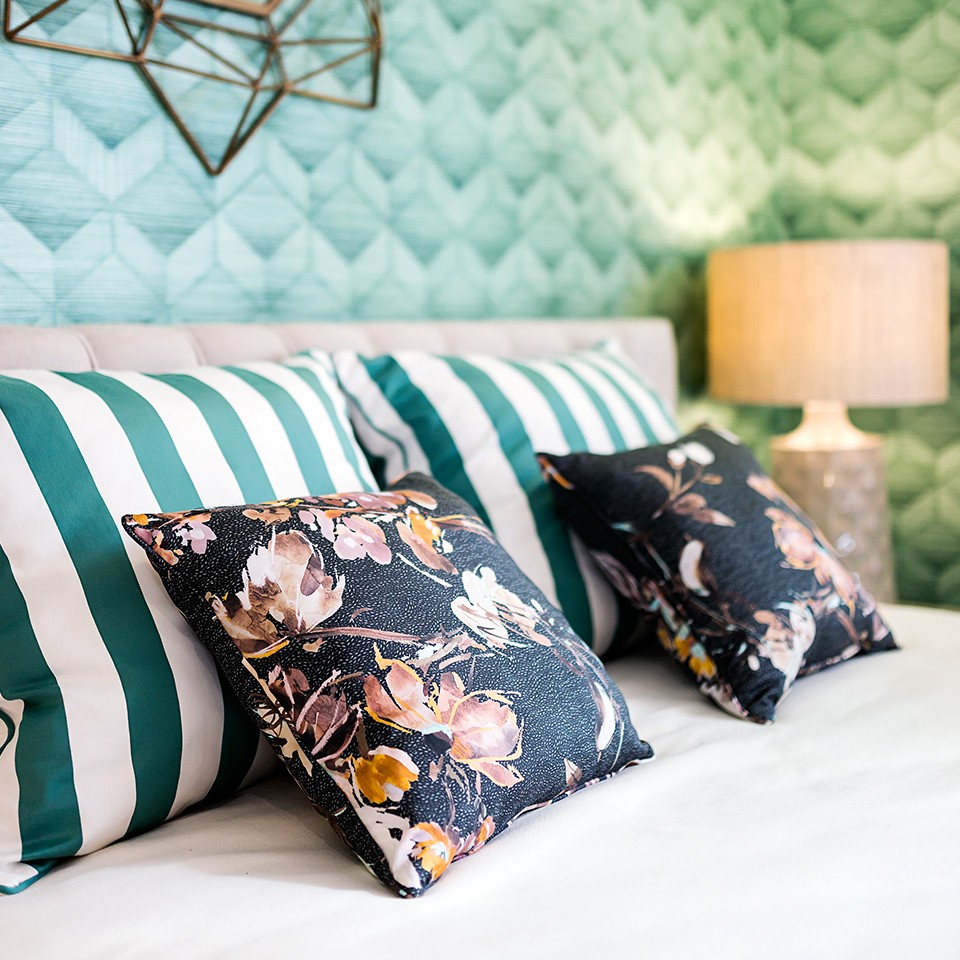 A room that bets on geometry.
Geometry attributes a character of perfection, harmony and beauty to space. Rhombuses, pentagons, cubes are some of the geometric elements presented in this environment. The contrasting green and white colors create an ideal environment to spend relaxed moments. The Venice Bed is inspired by one of the most glamorous cities in the world.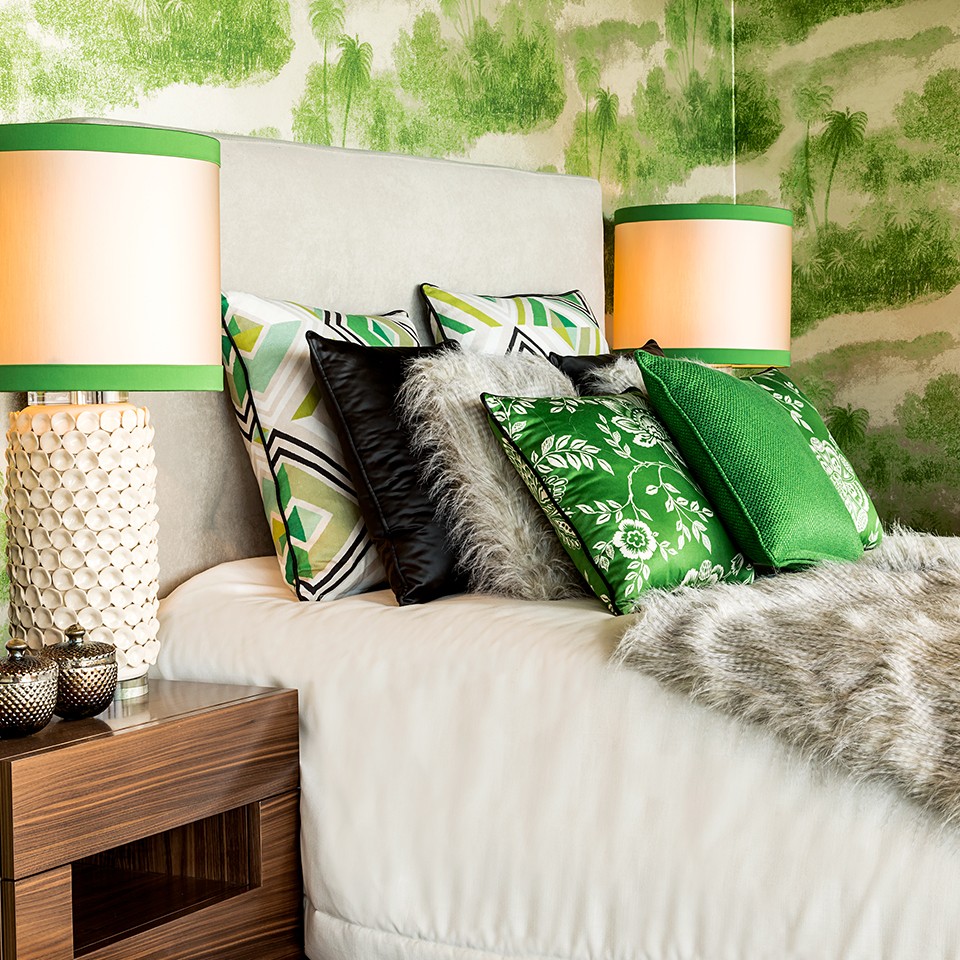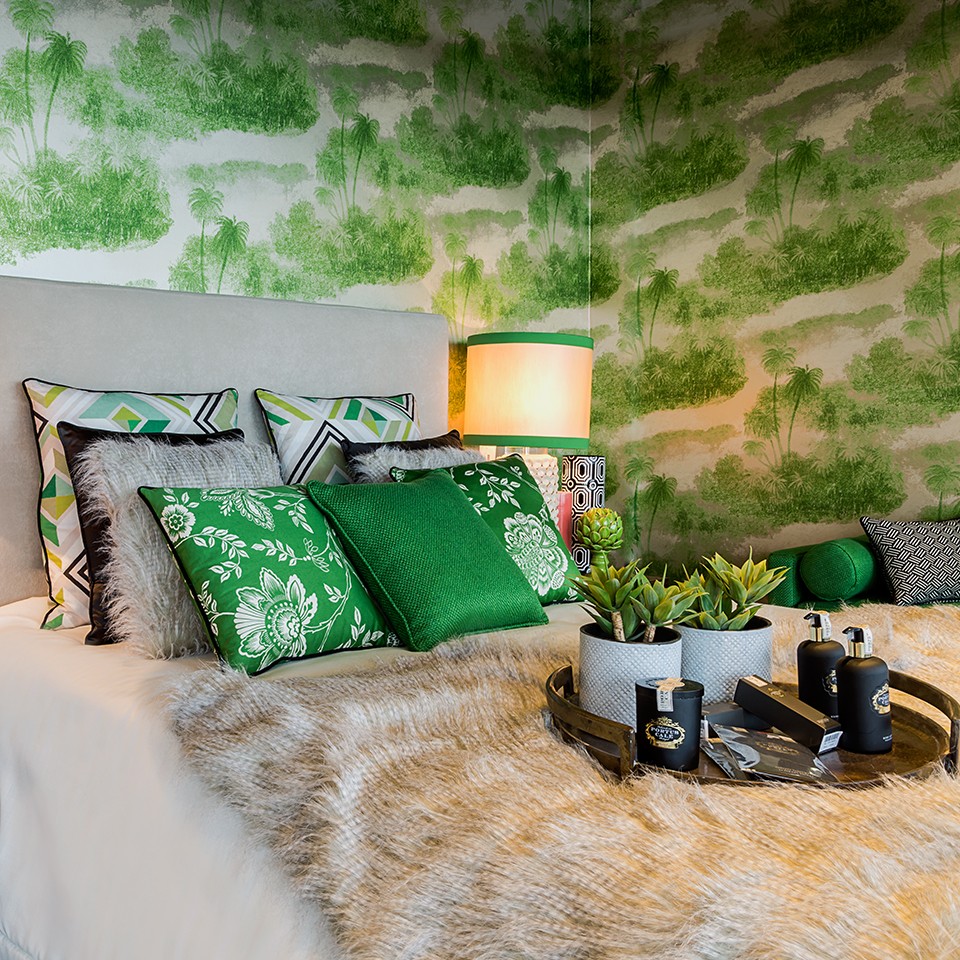 A room that breathes the freshness of nature.
Using a vibrant color in a room is not always an option chosen. In this environment, green plays a fundamental role in the decoration of the space. The wallpaper evokes nature, and, combined with green cushions, adds freshness to the room. The contrast of green with brown and white adds a touch of refinement to the environment.