DINING ROOM
The dining room is a space to create new gastronomic experiences and share moments with family and friends. Let your table be a meeting place and be inspired by our suggestions!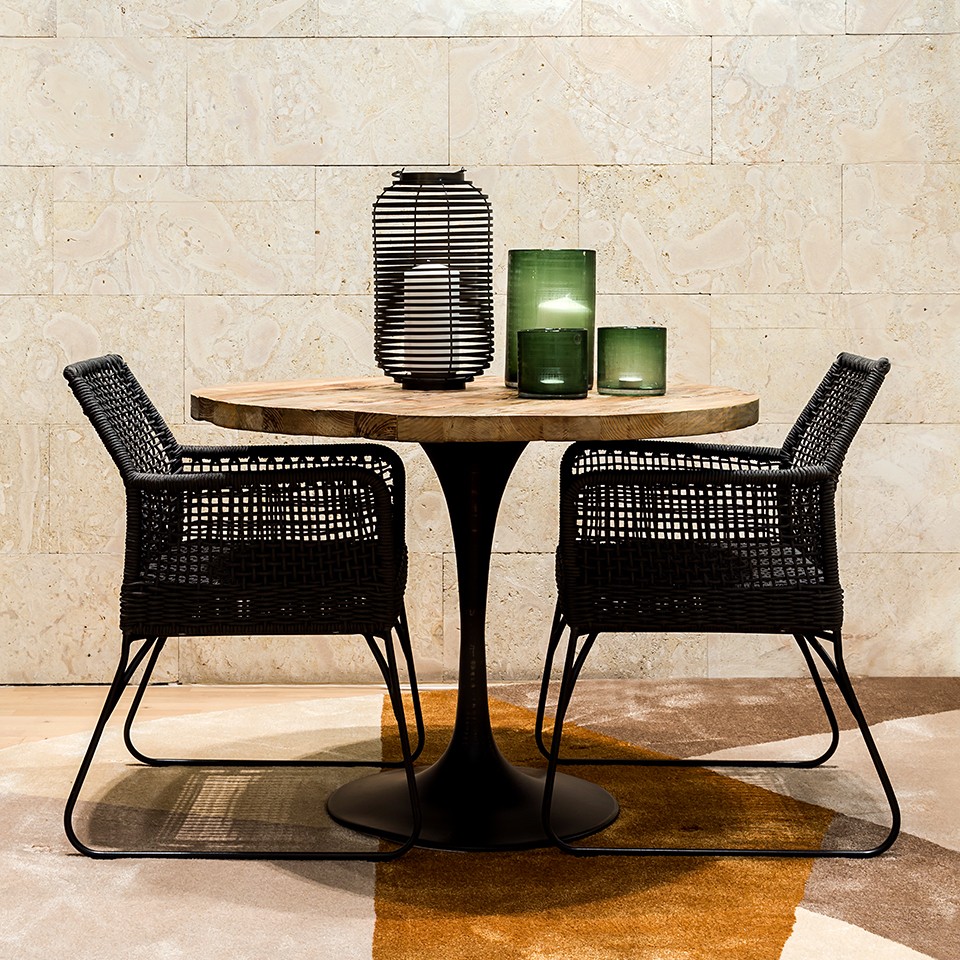 Dining room that strives for simplicity
The Dining Room is a perfect environment for long conversations with two and to create new dining experiences. A cozy space that strives for simplicity. The contrast of the wooden table with the black chairs gives an elegant touch to the environment.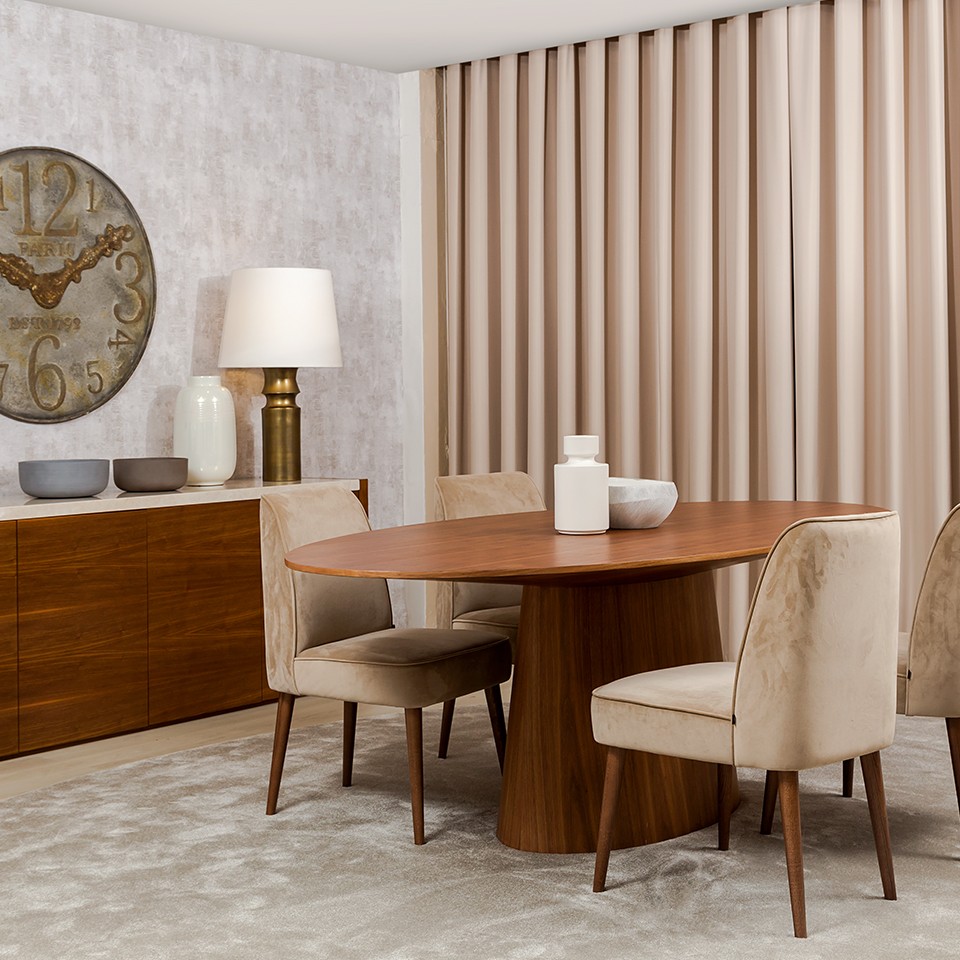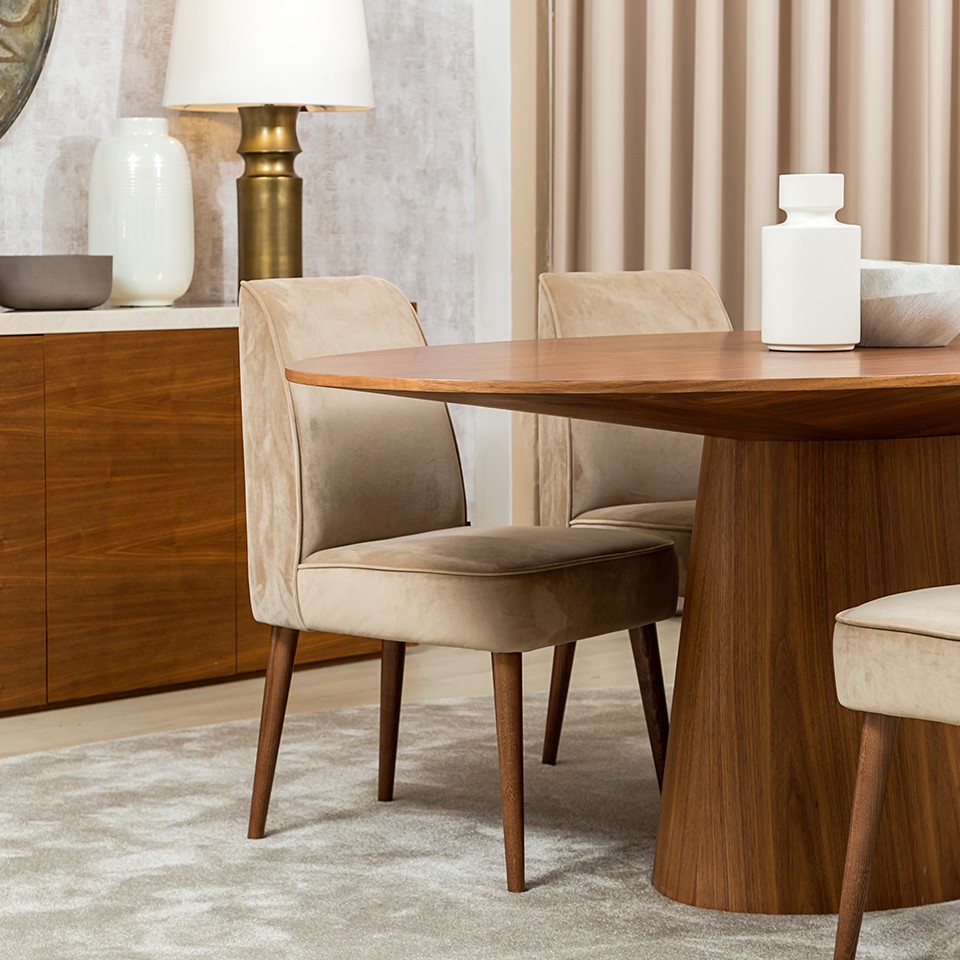 A dining room that bets on the classic.
The brown color is a warm tone and gives the space elegance, creating a cozy atmosphere. In this living room, a brown color gradient predominates through the chosen furniture, such as the Stone Sideboard. The pieces chosen add a touch of elegance to the environment.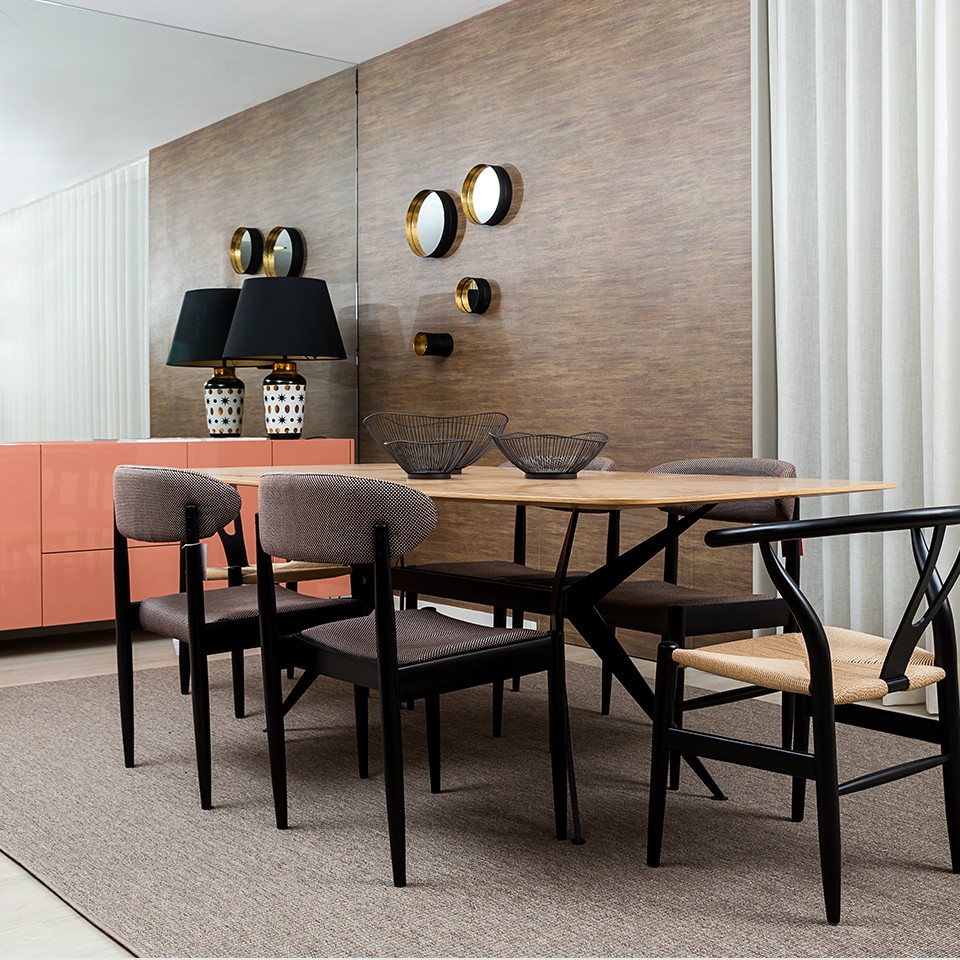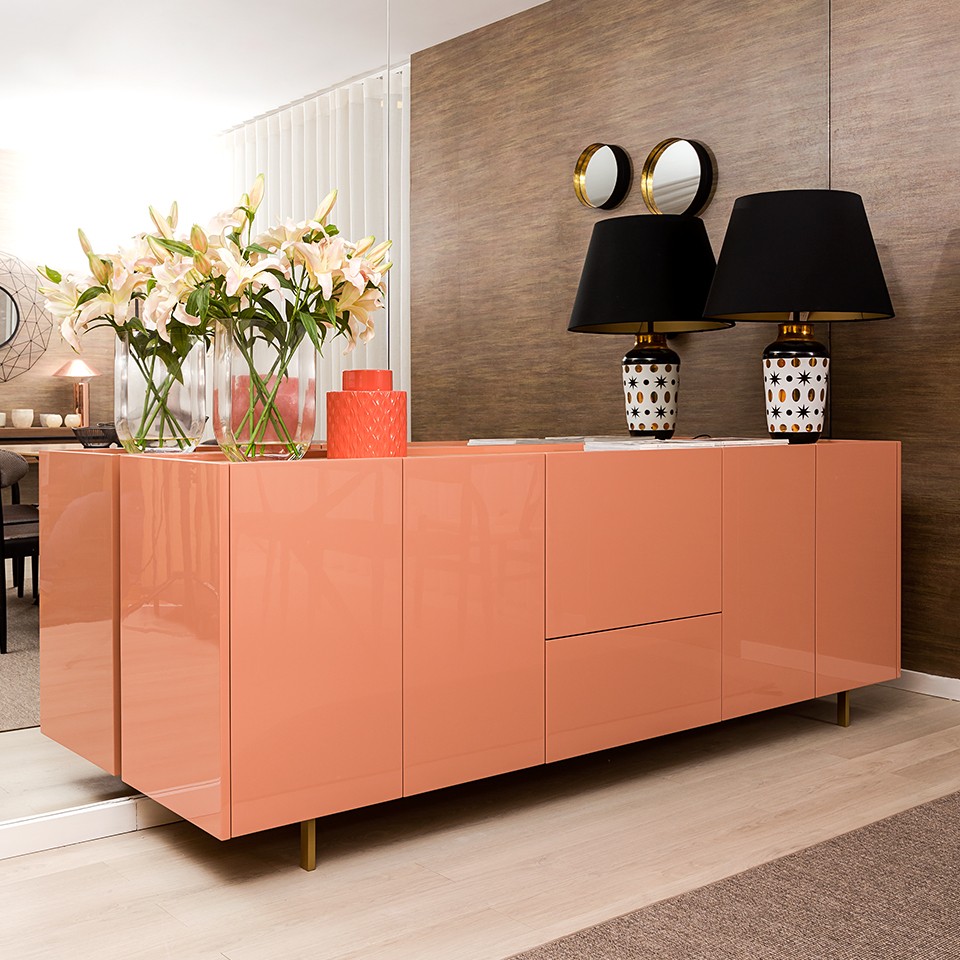 Dining room for socializing moments
The Dining Room is a great environment to create long nights of conversation with friends and family. Betting on a long table, such as Mesa Janta London, is essential to create those moments of sharing. This environment is characterized by brown, with the pink Cosmopolitan sideboard being the highlight in the space.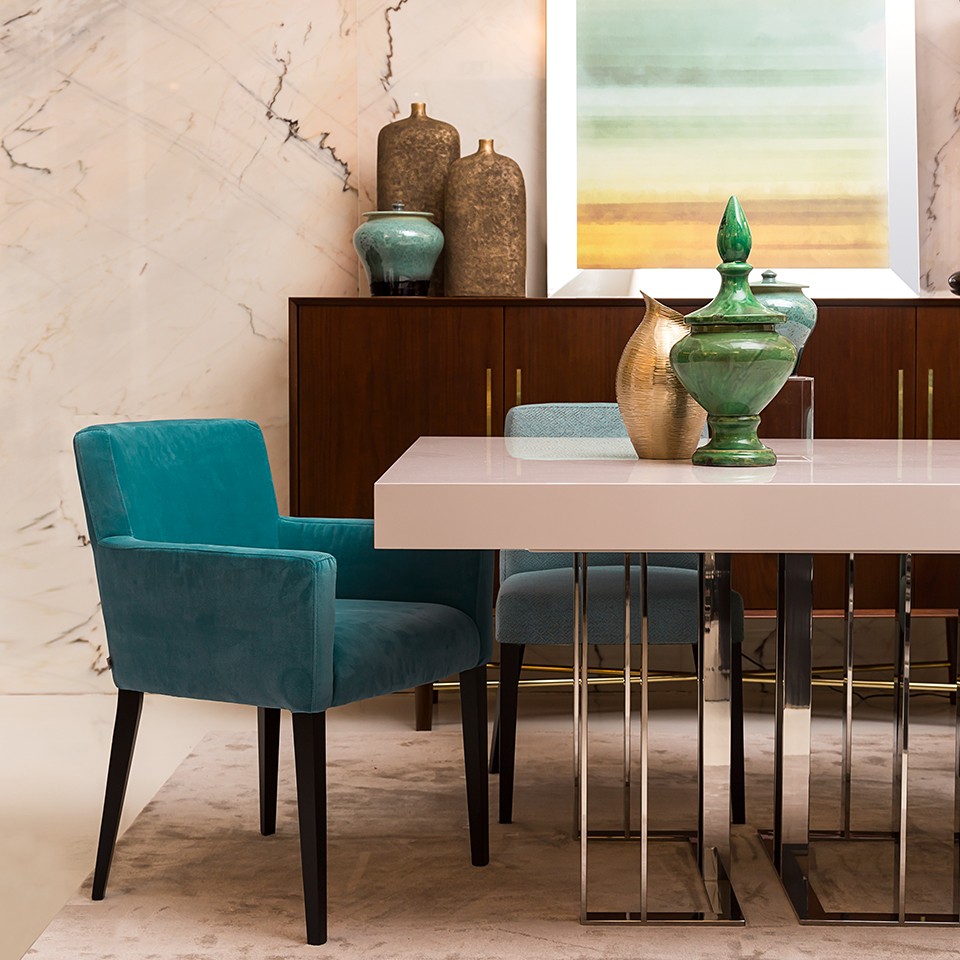 Dining room that bets on modernity.
A dining room is much more than just a table. It is a space made of color and diversity. The marble wall gives a touch of refinement to the environment, where a minimalist style predominates. Inspired by the city of design, the Montreal Dining Table gives the piece a strong and avant-garde personality. The contrast of existing colors makes this dining room an example of perfect harmony.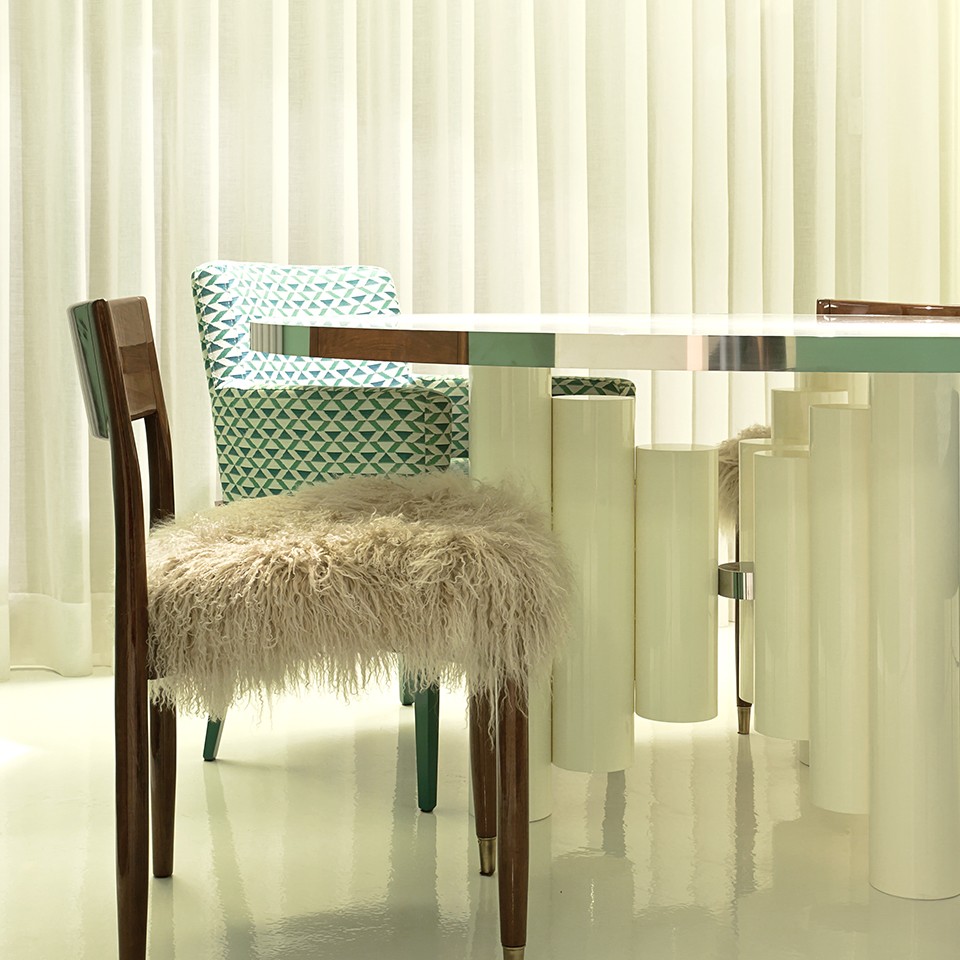 Dining room that focuses on clarity.
To enjoy a good gastronomic experience, light is an essential element. The white color brings clarity and grandeur to the environment, illuminating it. This environment bets on white throughout the entire space. The chosen chairs contrast with the rest of the room due to their colors and design.