HALL
The entrance hall is the door to the beginning of the journey through your home. The first space where you receive friends and family. The first impression of your home style and personality is made in this environment. Travel through the different suggestions we have for you and let yourself be inspired!

An entrance hall that overflows with light.
The entrance hall combines various pieces of furniture and decoration to enhance your entrance. The space has a unique style due to the design and combination of products. The predominance of the console's brown color contrasts with the yellow of the puffs and the vase, creating an exotic atmosphere.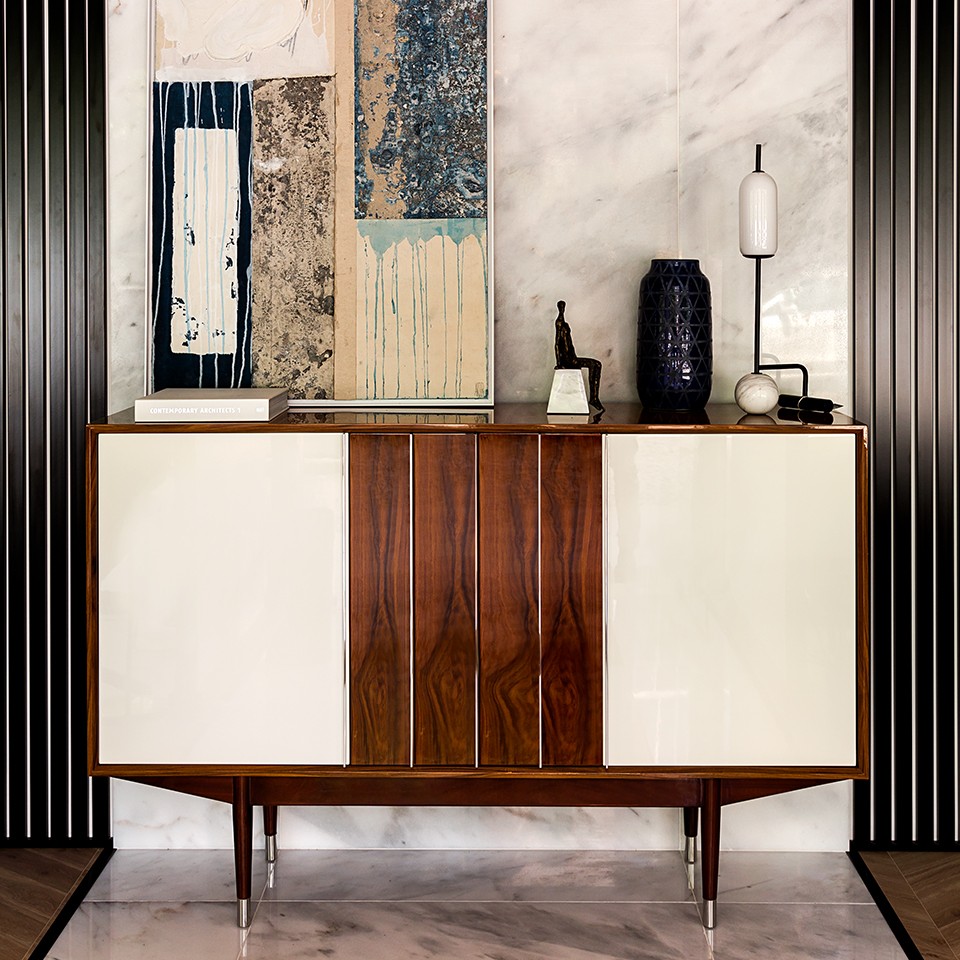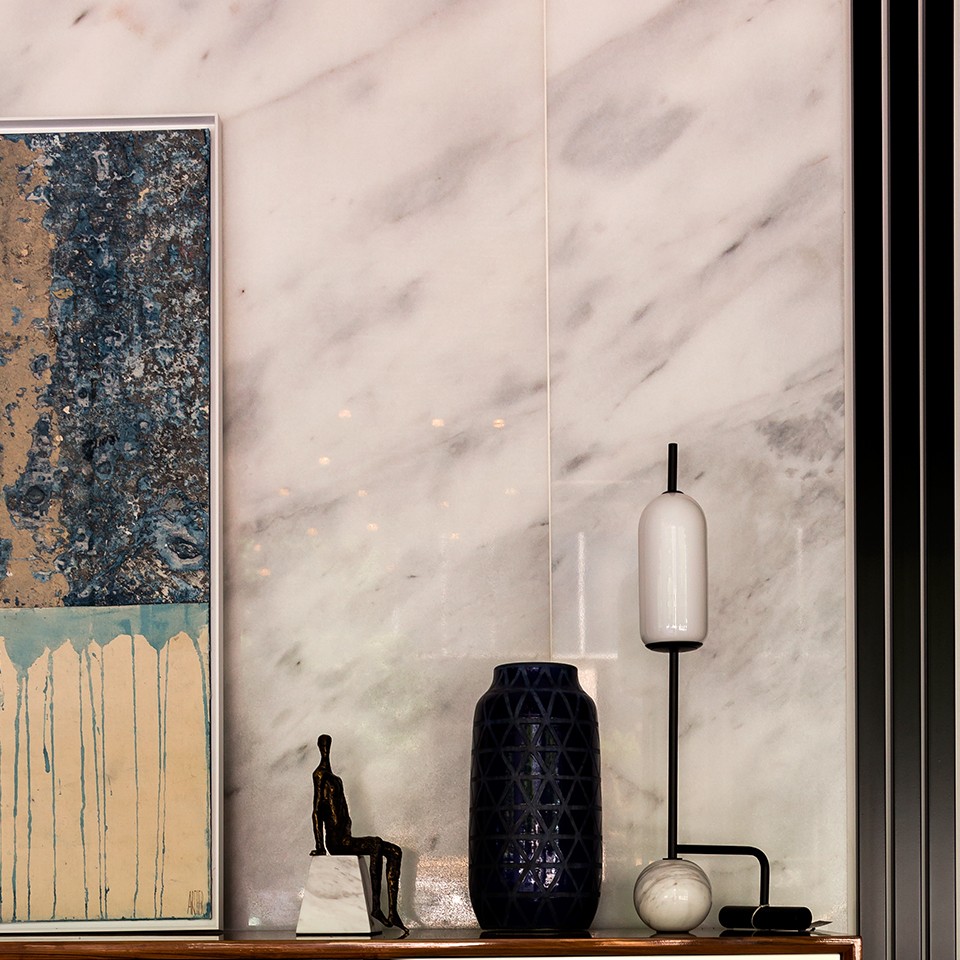 A hall that strives for elegance
The entrance hall is an essential environment of the house that expresses its personality. This space is characterized by a classic style. The sideboard is the essential piece in the environment and the combination of wood and white gives an elegant touch to the space. The existing decoration is based on the simplicity of the design contrasting with the irreverence of the lamp. The Harpa Sideboard will give a musical touch to the environment, with its vertical lines that resemble the instrument.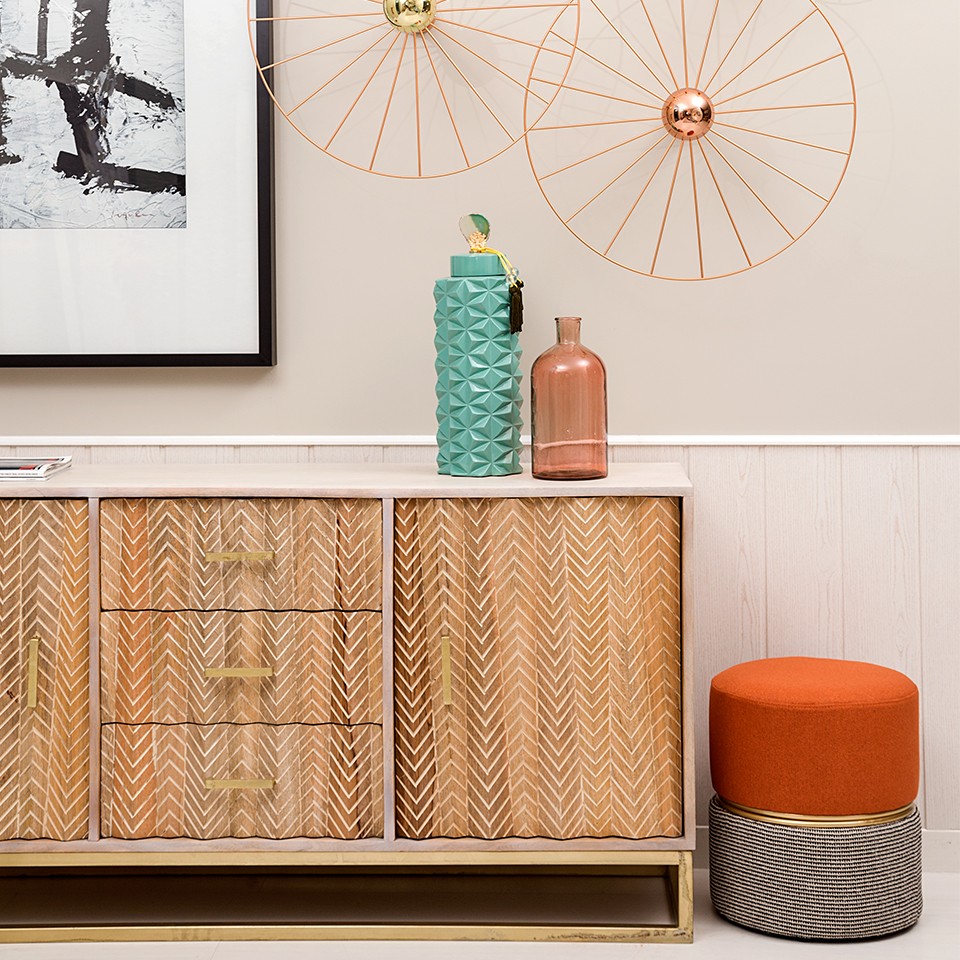 A colorful hall fills the living space.
The entrance hall is the gateway to your space. Pieces with unusual designs and full of color make a difference in welcoming your family and friends. The rustic style sideboard contrasts with the modern style decorative pieces. The center of attention of this space are the wall lamps that give an elegant touch to the space.

Hall that combines styles
Combining styles is not an impossible task. It is a trend that gives a unique touch to space. This environment excels in the uniformity of colors, combining dark colors such as brown, green and blue. The center of attention is undoubtedly the picture for its design and for the humorous character present. Within the minimalist spirit, the Ignez Console can adapt to any space.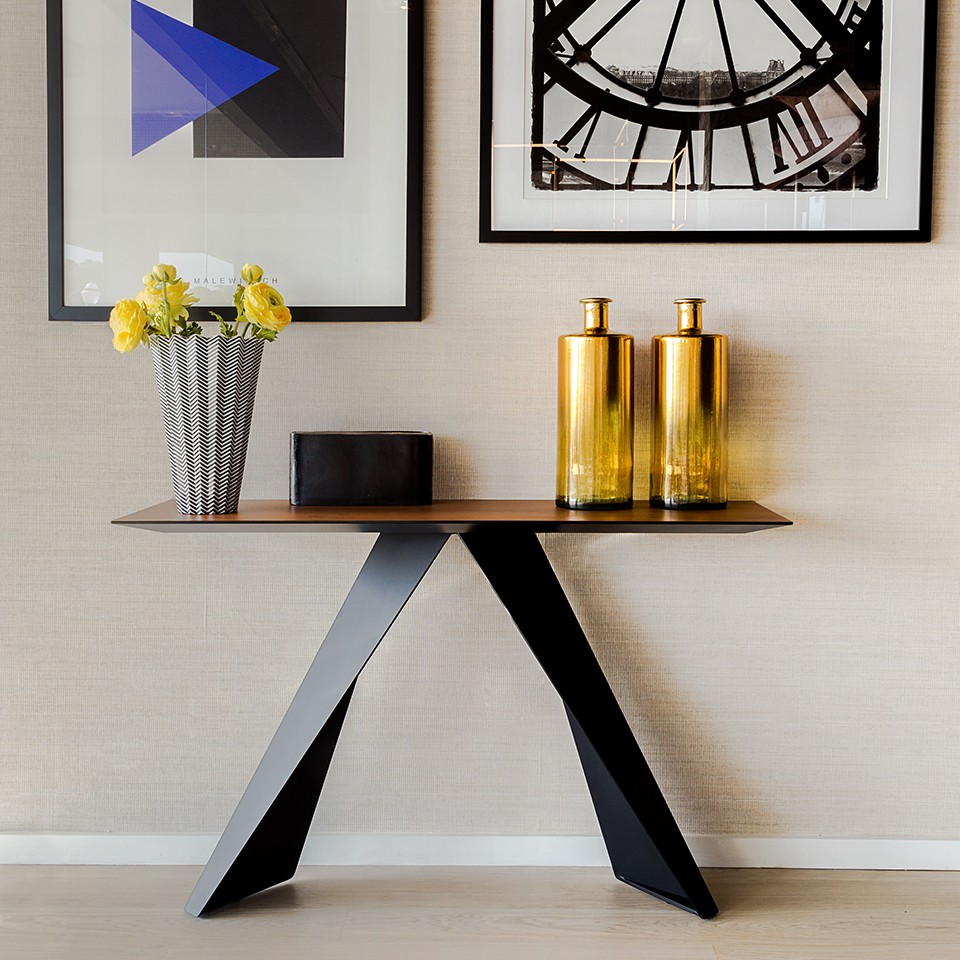 A lobby that breathes the uniqueness of art
The entrance hall is the space that invites comfort. This environment focuses on the contrast between the simplicity of the decoration and the irreverence of the console. Small details make the environment a special and unique place. The entrance hall is characterized by neutral colors, highlighting only the gold of the vases and the blue of the painting. The Bend Console will welcome your visitors in a minimalist and modern way.