Office
The office is a combination of work and creativity. An organized space helps in carrying out the various planned tasks. Add an artistic touch to the decoration for creativity to flow in the environment. Find here inspirations to create your work place at home!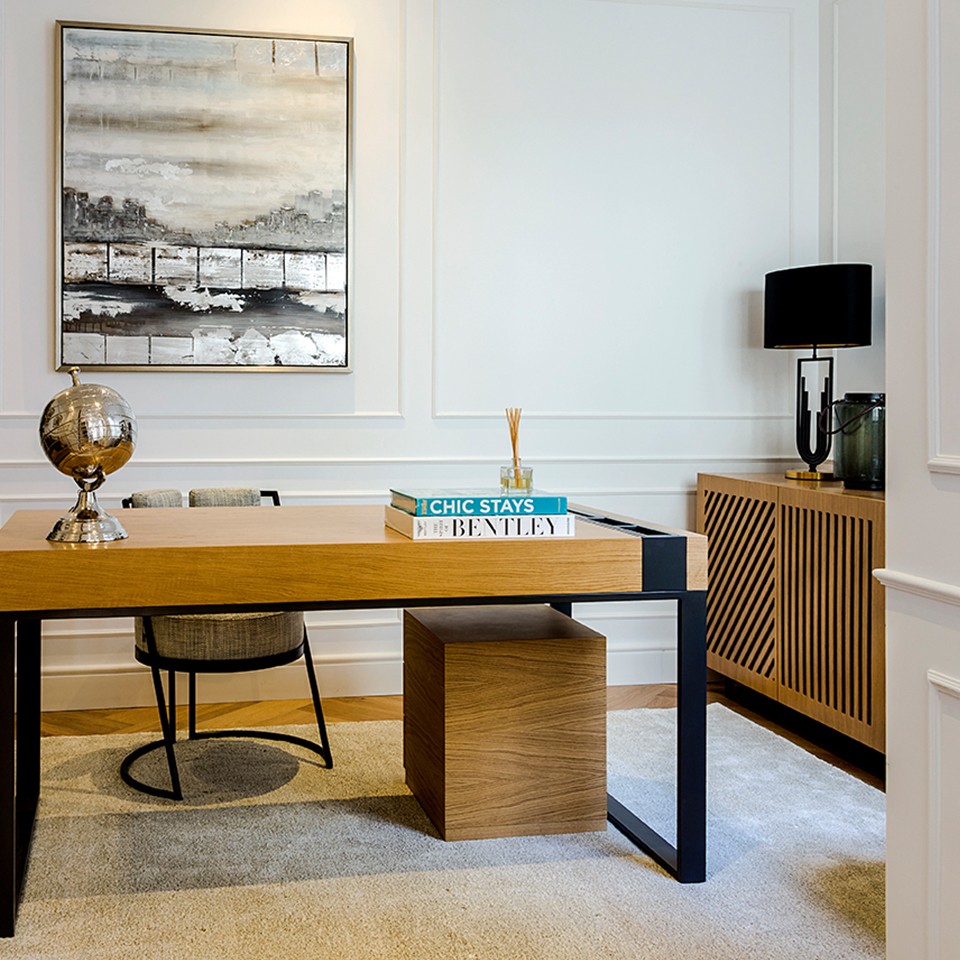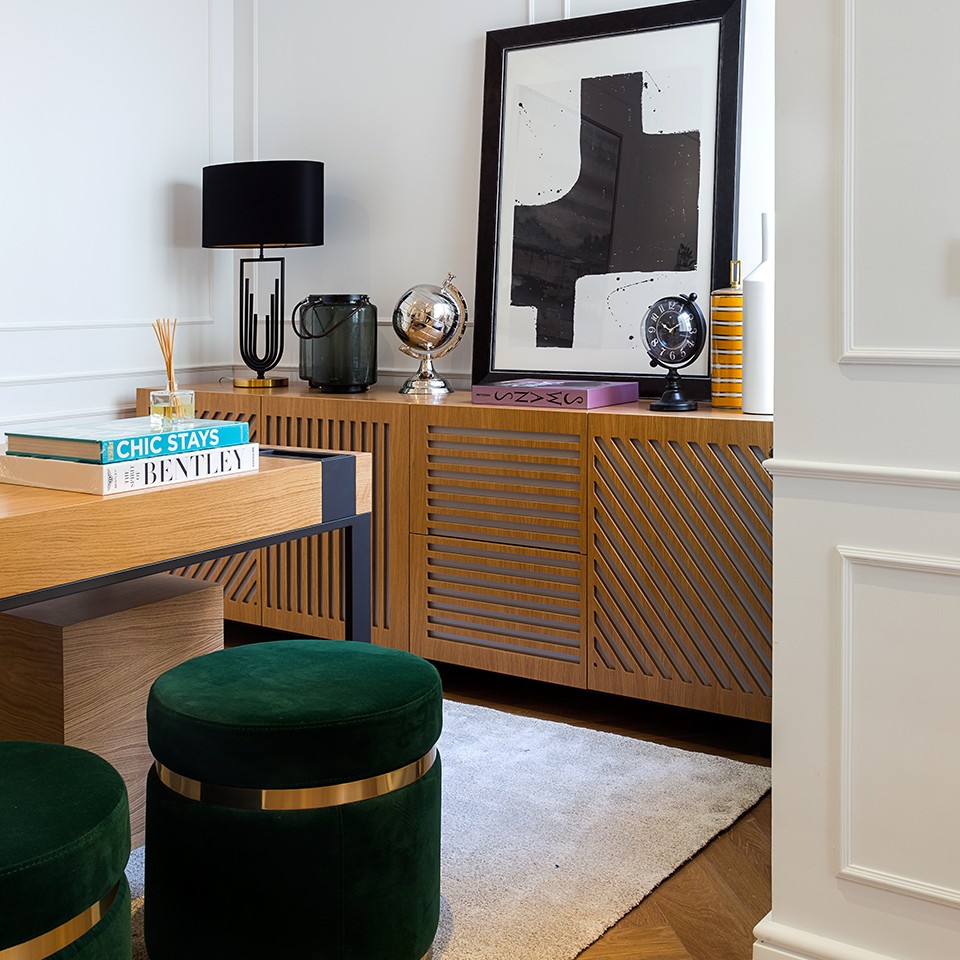 An office that evokes inspiration.
An office must have elements that inspire creativity. The golden globe, the books and the painting provide a journey through inspiration. This environment is characterized by the harmony between classic and modern style. The combination of wood and black gives an elegant touch to the space.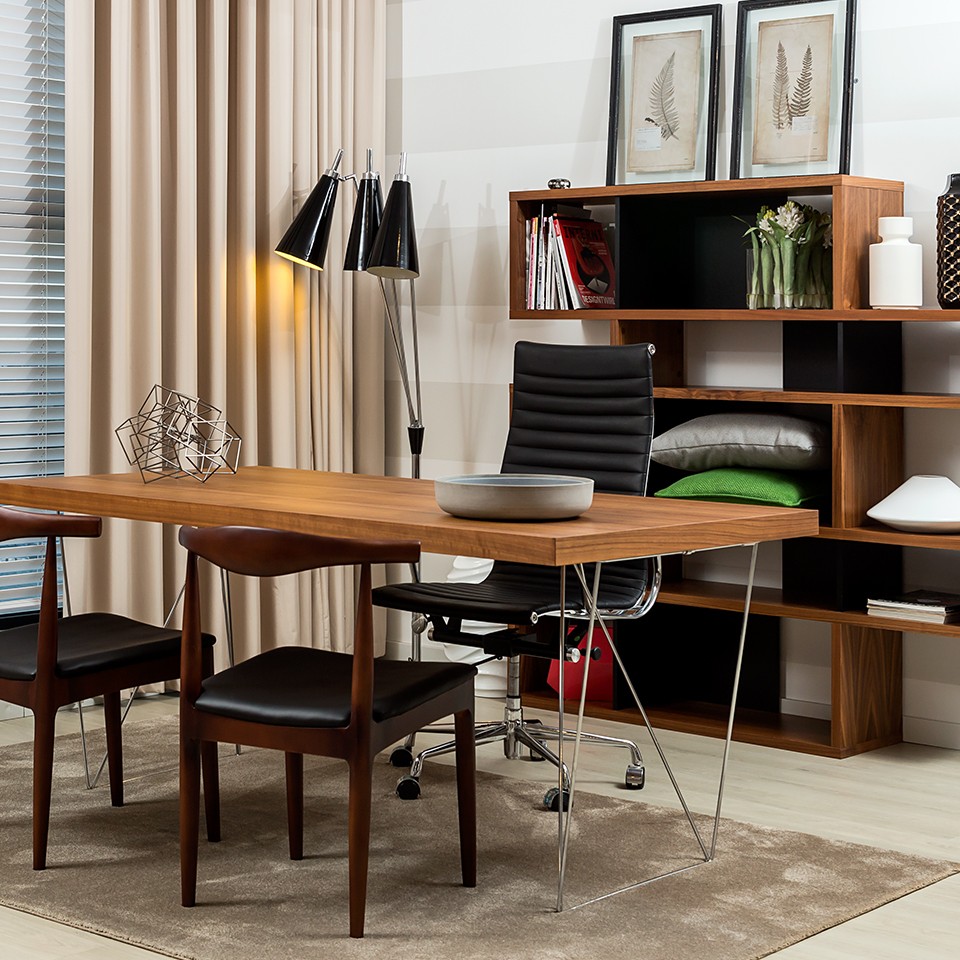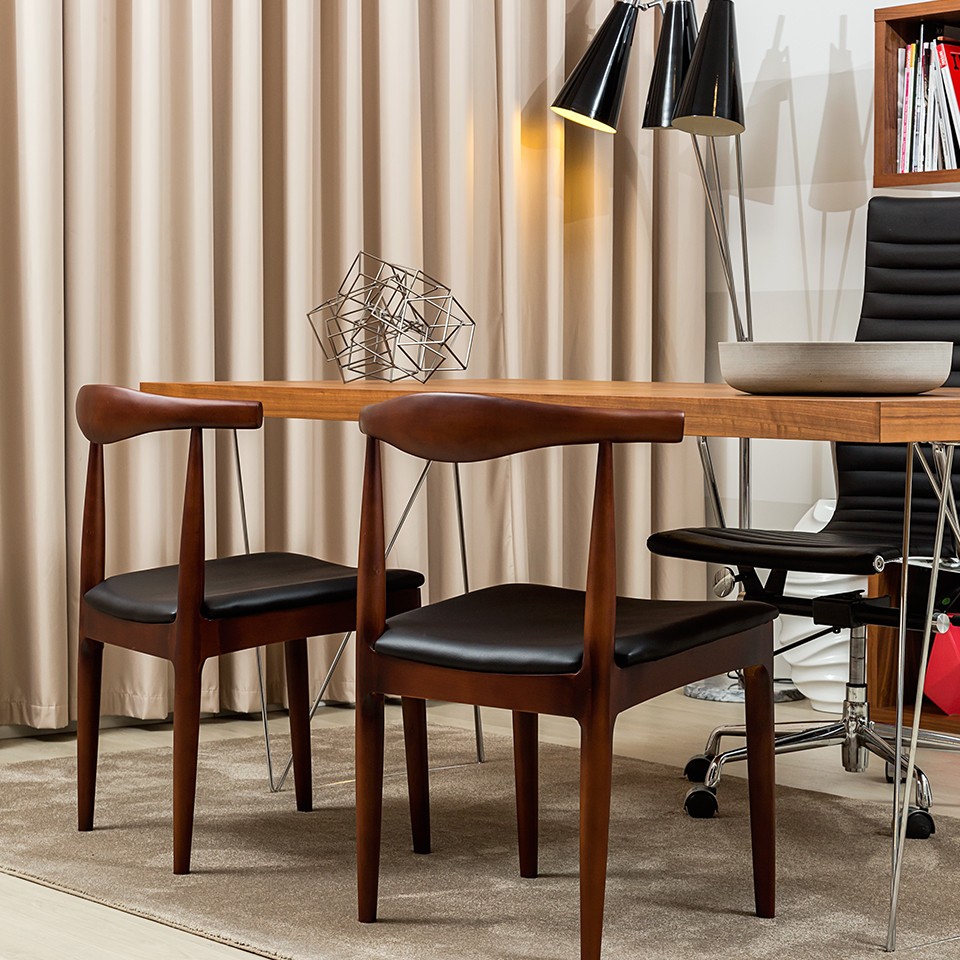 An office that inspires creativity.
The office is a space that inspires creativity. In this environment, the uniqueness of the products stands out for their unusual design. The bookcase and table give the space a modern style, contrasting with the classic design of the chosen chairs. It is an office that invests in brown and black colors, maintaining a perfect harmony in space.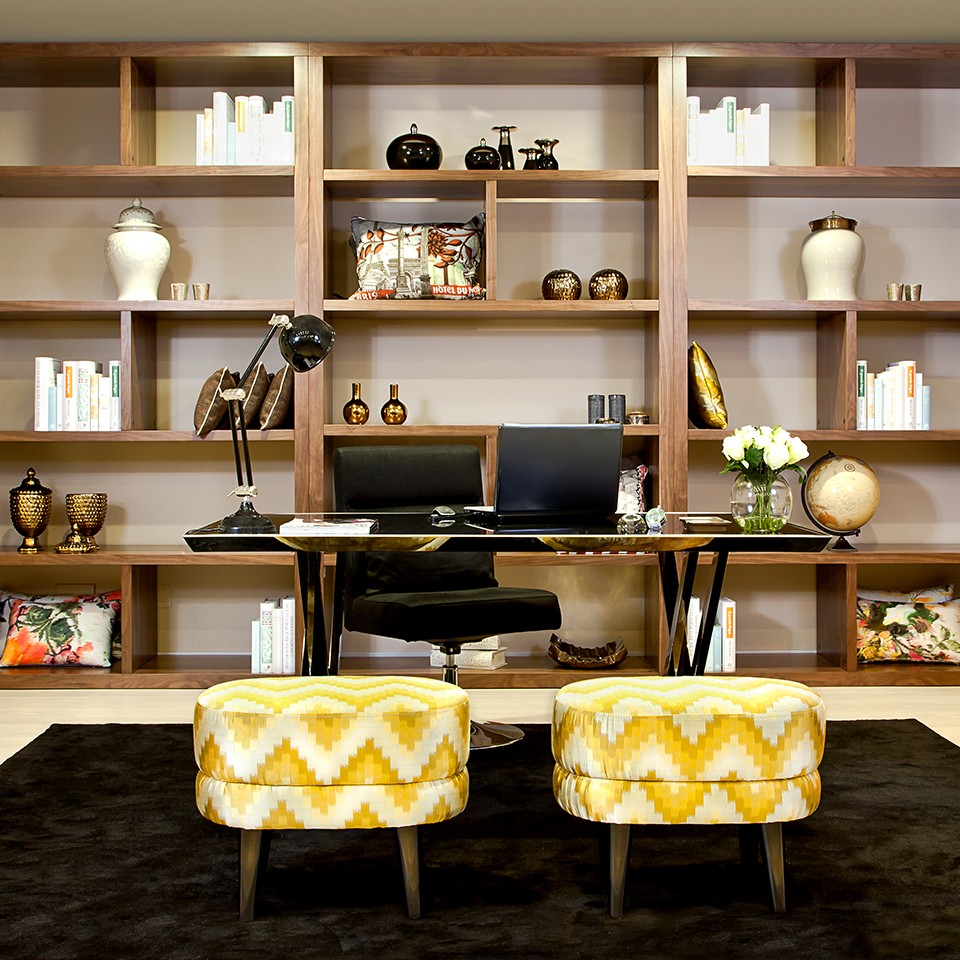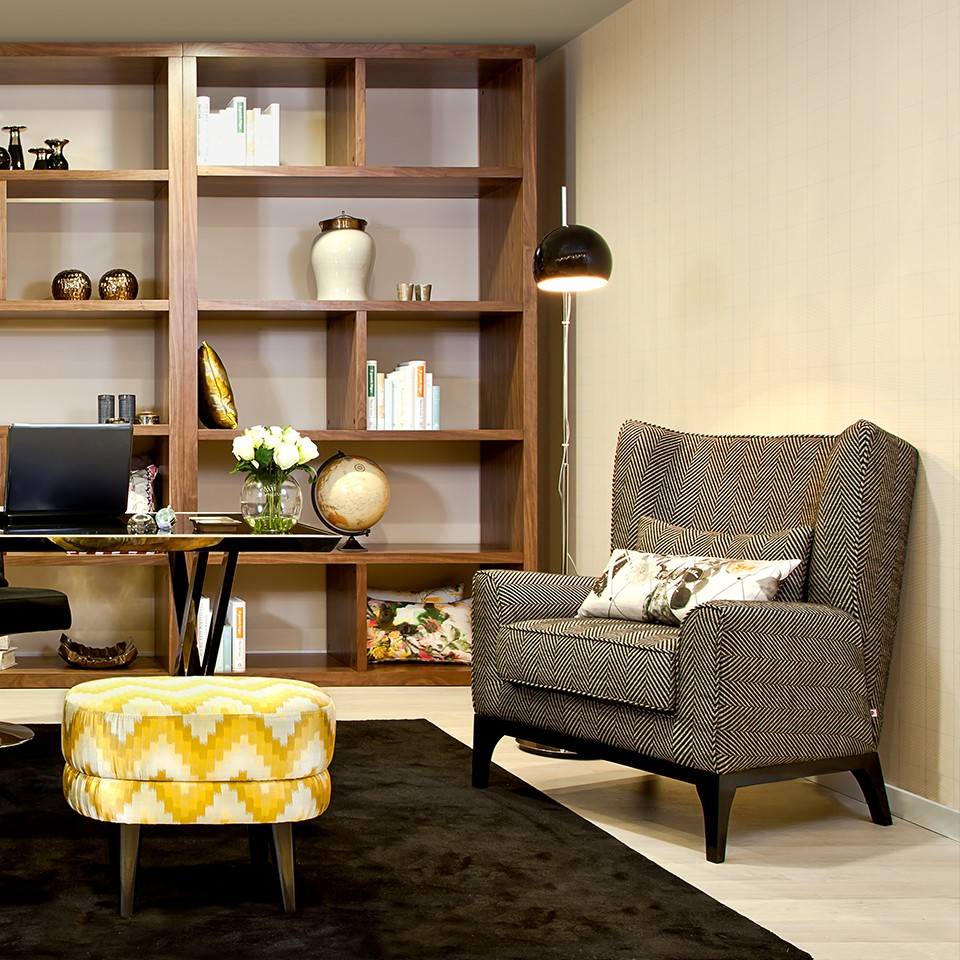 An office that combines colors.
The choice of furniture and decoration characterizes an environment. The office breathes elegance throughout the space. It is an environment where neutral colors in the furniture predominate, contrasting with the light colors in the decoration. The yellow and gold touch of the pieces complete the elegance present in the office.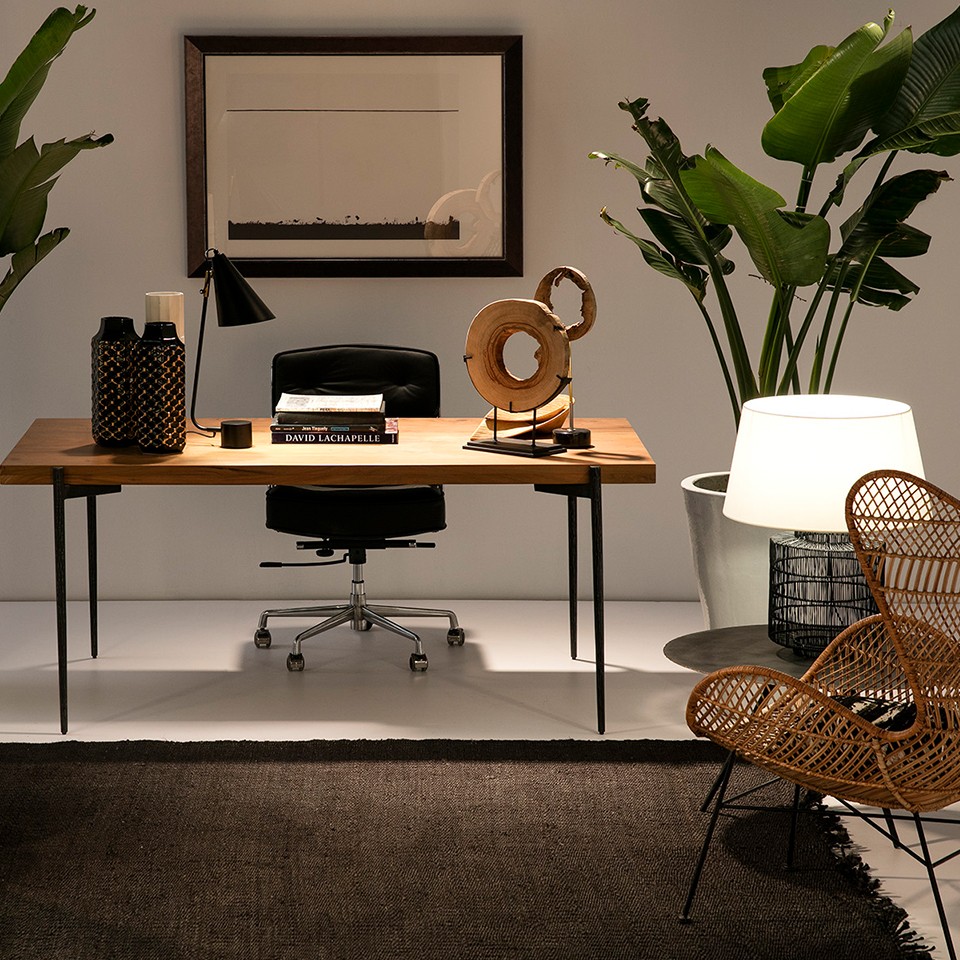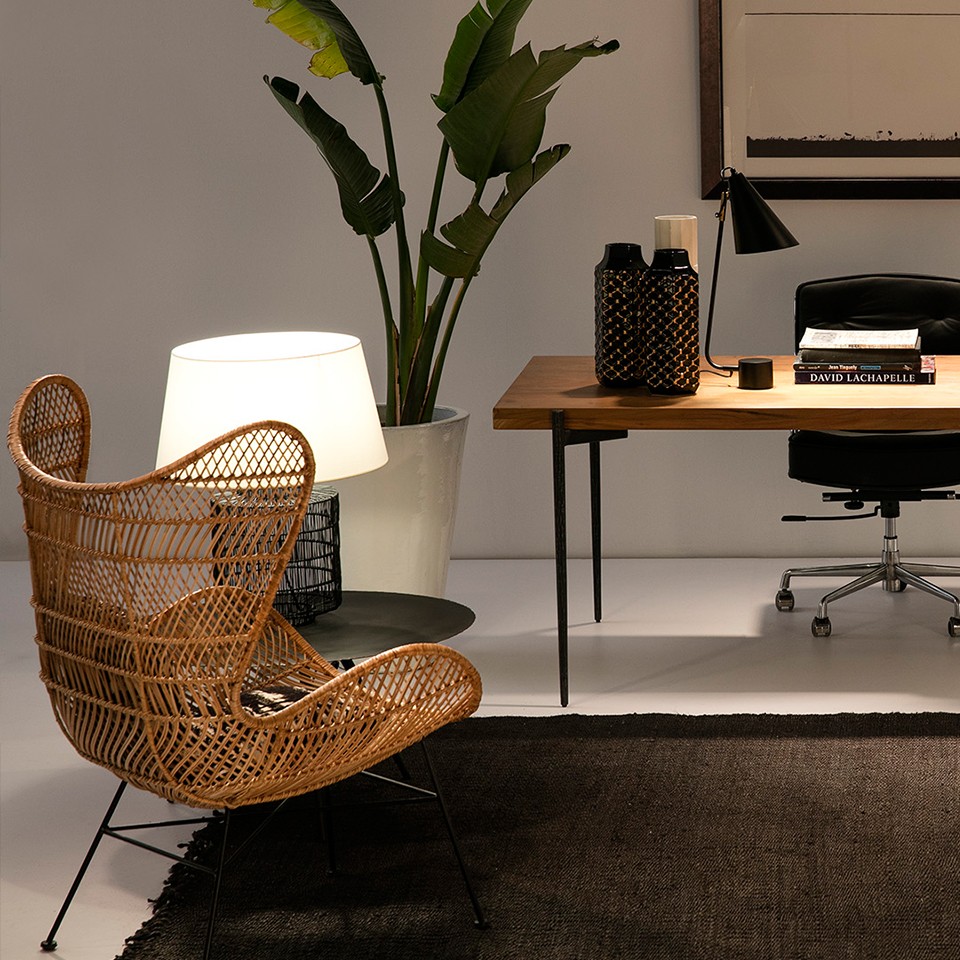 An office that exhales natural beauty
Natural materials such as bamboo and wood guarantee a cozy feeling and create a style with an ethnic touch. In this environment, natural beauty fills the entire space from furniture to decoration. This office is an example of the diversity of styles for the workplace.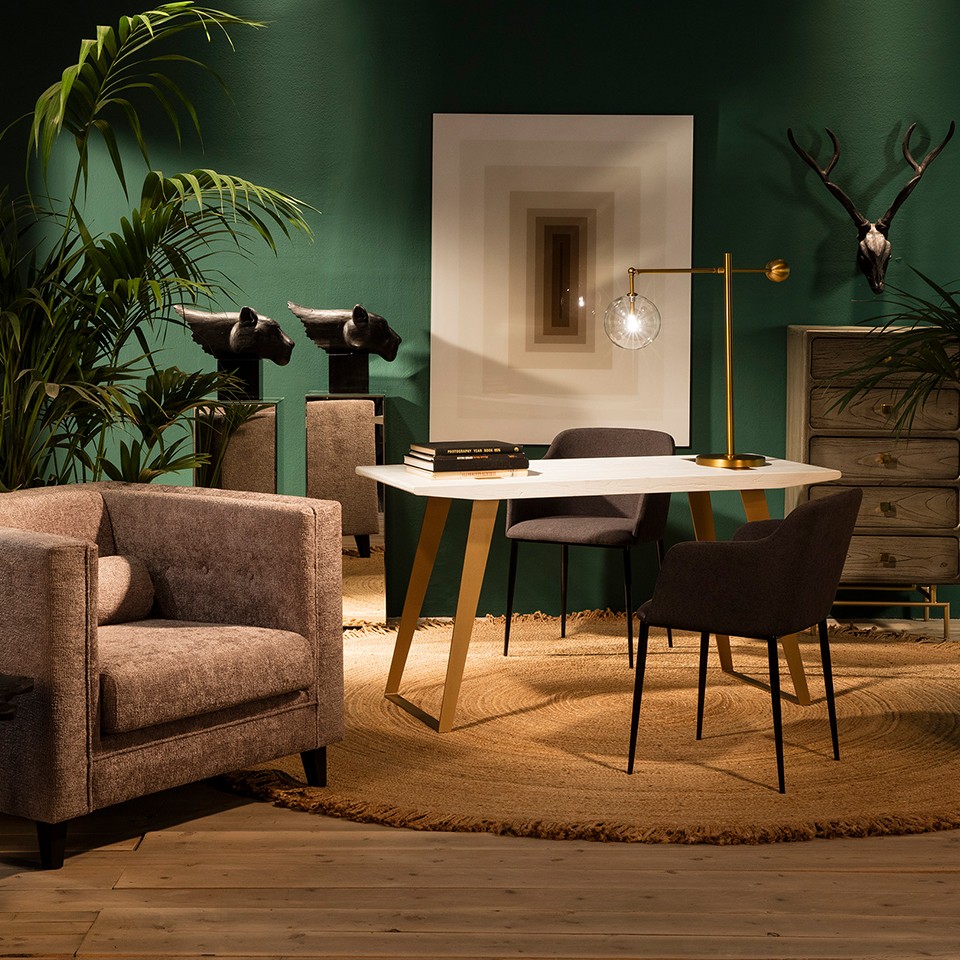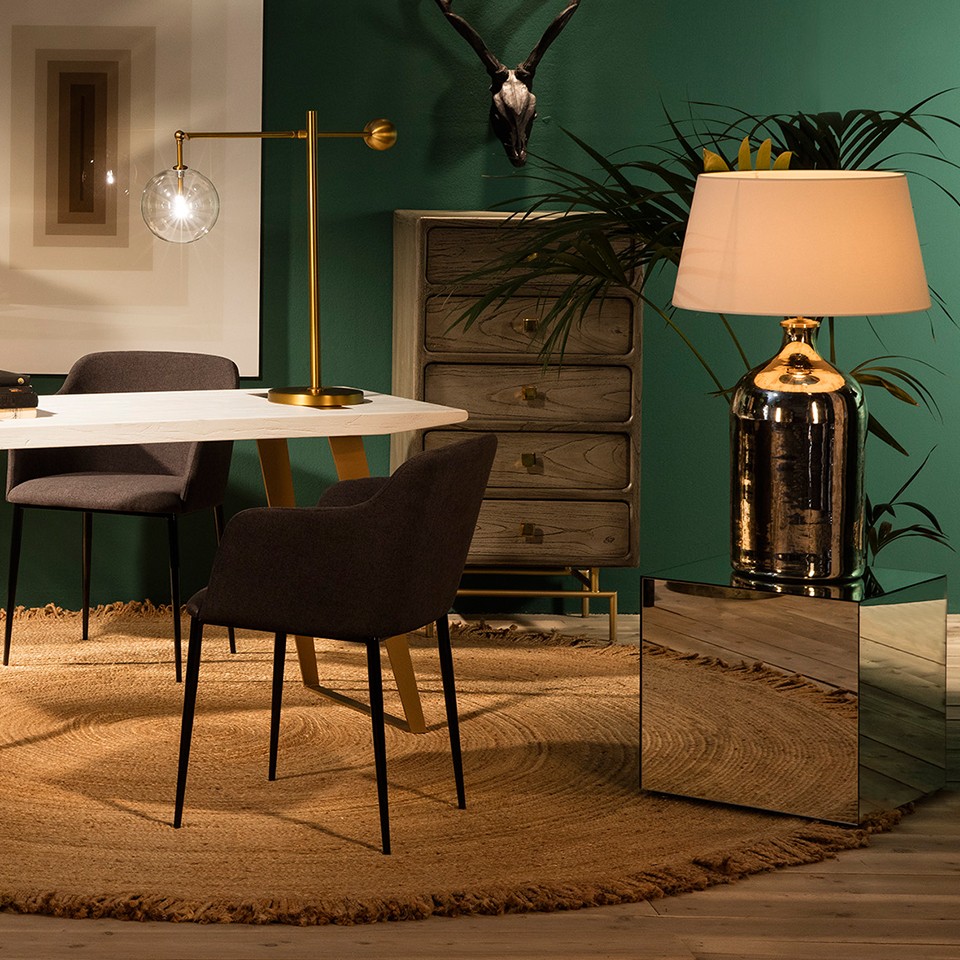 An office inspired by art.
Art is a differentiating and appealing element in the interiors of spaces, giving personality to the environments. In this office, art plays a prominent role, due to the irreverence of the sculptures and the design of the chosen painting. The personality of the environment is completed with the combination of various styles and colors.